Just over a decade ago, the majority of social media websites such as Facebook, Twitter and LinkedIn didn't exist. Go back another 10 years and the internet as we know and love(/hate) it today wasn't around either. These were the days of personally handed in paper résumés and stuttering speculative phone calls to employers – which I for one am glad to see the back of.
And although 20 years ago the graduate job market was also a little more welcoming, there's one route open to us today that no bowl-cut, double-denim wearing 90s graduate had in their job application arsenal, and that is the beauty of social media.
Find out below how you could be using social media to find a job after graduation…
Using Facebook to find a graduate job
As soon as you get over the embarrassment of all your friends knowing you're maniacally looking for employment (or not, if you're wise to your privacy settings), then hunting for a graduate job on Facebook is easy, and it starts in the way that all Facebook trawling starts – with a thumbs up.
"Liking" certain pages on Facebook makes it easy for you to keep up with what your favorite companies are doing. As more and more companies are beginning to improve their social media activities, you're likely to find that they mention when they're hiring or recruiting graduates.
Another reason for doing this is because it's a good way to keep updated on what that company is focusing on and what its latest goals and challenges are. Assuming you apply to said company and get an interview (we believe in you!), you'll be more likely to know what the organization is looking for, and be able to show how engaged with them you already are.
Conversely, if you discover a few days after "liking" a particular company that its business actually bores you more than anything, then that's a helpful pointer for you to realize that you probably don't want to work for them.
Using Twitter to find a graduate job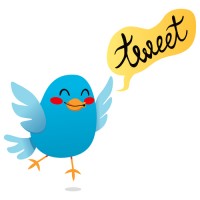 Just as Facebook is making the job market more accessible and informal for students and recent graduates, Twitter is doing the same – but with fewer words.
As well as the usual company accounts, Twitter is also a good way to access a wider network of high-profile individuals who either work for a company of interest or are associated with your chosen industry as a whole. This makes Twitter a great platform for directly networking with helpful people, as all mentions (@) and direct messages have the potential of being read and acknowledged by someone with influence. If they're really impressed with what you're offering/saying/doing, they may just be able to help you with your graduate job search.
Once you've mastered the art of the #hashtag, the search bar and the @ key, and begun to develop your own voice and following (this can be achieved by following and interacting with people who are interested in the same things as you), you'll be communicating with prospective employers in no time. Just make sure to strike a careful balance between professional and informal, and, whatever you do, don't use text speak, no matter how hard-pressed you are for characters.
Using LinkedIn to find a job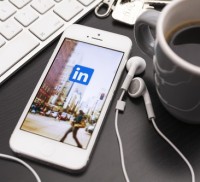 The most professionally focused of the major social media platforms, LinkedIn is the best example of how people all over the world are using social media to find a job. Using LinkedIn to find a job has become an essential tool for all those who want to network and be put in contact with industry insiders.
Think of your LinkedIn profile as your online CV. Make sure you fill it out in full and with as much attention to detail as your actual CV. Upload an inviting – yet professional – profile picture, join a number of interesting groups within your industry and grow your network by inviting previous colleagues and university friends and faculty to endorse you.
The LinkedIn jobs board is as helpful as any, but, with a bit of inspiration and audacity, a direct message to someone relevant within a desired company could be more fruitful; this could lead to first-hand advice from an industry insider regarding what the company is looking for and may even result in your application receiving a second, more thorough, look over.
The best piece of advice for those using LinkedIn to find a job, however, is to make sure you don't push your luck with new contacts. Choose who you contact carefully and mention any connections you have in common if you feel that this will help. By contacting an individual you should also be aware that any help or advice you receive will often be due to that person's goodwill, and so, to avoid pestering the very people you want to work among, limit each enquiry to just one message or, in the event they don't respond and you want to follow up, two maximum.
Things to avoid when using social media to find a job
Your online presence can make or break a graduate job opportunity. If the only online evidence your prospective employers can find of you is a Facebook profile filled with photos in which you're wearing a traffic cone as a hat, then you're not exactly making the most of this opportunity.
Your presence throughout the net should also be consistent – if your Tumblr account is telling employers you want to be a photographer and your personal website is telling the same people you want to be a mathematics teacher, then you might want to have a rethink.
Although it's okay to have diverse interests which can help in a range of fields, be aware that employers can use social media to find out whether your ambitions within their company are short- or long-term, and whether you truly are interested in a specific industry for a long-term career path.
Another pitfall to avoid is the pestering of prospective employers and their networks. As with using LinkedIn to find a job, all routes of seeking employment via social media should be tactical and well thought through. Don't just write a speculative email and fire it off as a direct message to 100 different companies; this will be a waste of time for both you and the people you're messaging.
First you should do your research – read the company's information on its hiring process (sometimes that process includes details of where to send speculative emails), figure out what you in particular can offer this company, and frame a unique and personable message to send out each time. Yes, it takes more effort and time, but at the same time you haven't needed to leave your bedroom throughout the whole process!
Other interesting ways of using social media to find a job
If solely using LinkedIn to find a job seems a little bit too corporate for you, then how about also uploading a video of yourself to YouTube and providing the video's link in job applications and enquiries? A short, informal – not too cheesy –  video where you talk about why you should be hired for a specific graduate job might go a long way to showing employers how you think outside the box, are not afraid of putting yourself out there and also how serious you are about your career path.
Another way of using social media to find a job is to create your own blog or website where you can showcase your personality as well as your ambitions, alongside a digital copy of your CV, a portfolio of work, and a full list of all the places where you are active on social media. This website will act as a professional platform for your online self and is a simple way of making yourself stand out to employers when hunting for a graduate job. Domains such as Blogspot and Wordpress can host and help you to create a simple working site for free, or if you have a little more knowledge of HTML and web design, then you might consider designing your own website and hosting it yourself.
However, don't worry: you don't need mind-blowing IT skills or video-making savvy to impress employers. All you really need to do is think about what you're really good at – whether that's organizing your finances, making graphs or baking cupcakes – and figure out how these (at least vaguely relevant) skills can be showcased via social media to get you noticed by prospective employers. Grab a prospective employer's attention with some creativity combined with good self-presentation skills, and you could be the next success story in the world of using social media to find a job.