The Code First: Girls initiative, established by the founders of Entrepreneur First, is offering free coding lessons for female students at UK universities. The scheme aims to help increase the number of women in technology, as well as more generally helping to decrease gender inequality in technology literacy. The scheme will be active in universities across the country, offering high-potential female students the opportunity to learn to code, regardless of their degree subject.
Although Code First: Girls is so far the only scheme of its kind in the UK, it joins a number of other initiatives around the world which aim to support women in technology, and particularly in the fields of coding and programming. In the US, Girls Who Code offers coding lessons for female students at high school level, while She++ is Stanford University's new project to support and promote women in technology. Even Google is getting involved; the search engine giant's new scheme, Made With Code, has US$50 million behind it to support programs that help to get more women into computer science. 
Entrepreneur First offers free coding lessons at 14 UK universities
The Entrepreneur First project is set to be shipped out to 14 universities across the UK for the initial launch, offering four-week long programs that will teach female students the basics of coding and highlight future career opportunities created through learning how to code. Those who enrol will be introduced to current innovations happening within the UK's startup and technology sectors.
Prospective female coders across the UK will also be invited to attend Summer Hack School during the summer break. This project allows students to participate in a series of sessions designed to help them develop their own ideas, with technical guidance from some of Entrepreneur First's network of skilled developers.
The results from the last year's preliminary class are promising, with 70% of Summer Hack School participants saying they wanted to continue to expand their learning. Some 30% of the first class of female coders are already building their own startups, 27% are involved in a startup and 17% are training to become junior software developers. Co-founder Alice Bentinck forecasts that these figures will increase.
Why is it important to support women in technology?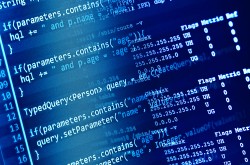 Statistics show that although women make up 47% of the UK's workforce and 56% of all undergraduate students, they are still a hugely underrepresented in the science and technology sector. According to the WISE Campaign, just 13% of all STEM (science, technology, engineering and mathematics) jobs in the UK are held by women.
The UK's Higher Education Statistics Agency (HESA) reports that between 2012 and 2013, just 17% of students enrolled in computer science programs were female. This is the lowest percentage of female students in any field except for engineering and technology, where female students make up just 15% of enrolments. Similarly low numbers of female coders have been reported in the US.
The problem is also evident at earlier stages. According to a report for The Guardian, only 17% of girls in the UK leave secondary school with any knowledge of computer coding, while the figure for boys is 33%. The problem is even more pronounced at A-level, with female students making up just 7% of UK computer studies A-level courses.
Part of the concern about this unequal representation comes from the close link between technological mastery and power, thanks to the ever-growing dominance of the online and digital worlds. Without the skills to navigate and apply new technologies, both personally and professionally, women are at a disadvantage. While it's evident that more needs to be more done at a younger age to support higher numbers of women in technology, schemes like Girls Who Code and Code First: Girls are doing what they can to help close the gender gap.
Code First: Girls also promotes a number of online resources enabling people across the globe to teach themselves how to code via free online courses. For a list of Entrepreneur First's recommended resources, visit the site.