Click here to read the latest version of this article, based on the QS Graduate Employability Rankings 2018.
The recently published QS Graduate Employability Rankings 2017 features 15 Canadian universities. The ranking celebrates universities leading the way on employability, using a methodology which assesses employment rate, alumni outcomes, employer partnerships and other factors. Read on for an overview of the best Canadian universities for employability, including information on particularly successful alumni.
Ranked 19th in the world for graduate employability, the University of Toronto receives the highest rank amongst Canadian universities in the 'alumni outcomes' indicator. It has four Canadian prime ministers among its alumni, as well as prominent figures such as Margaret Atwood, Donald Sutherland and Lorne Michaels. The university offers a range of programs and initiatives to further students' career prospects, such as entrepreneurship courses, co-op programs, and professional experience year programs.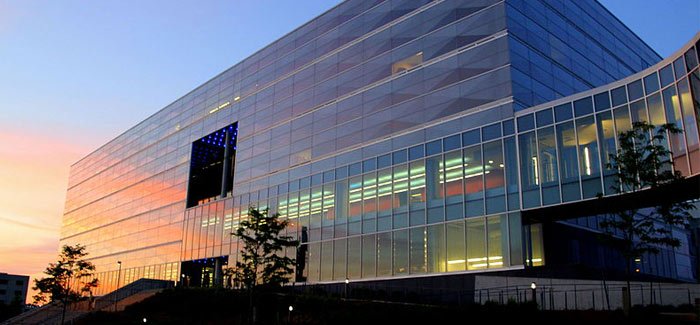 The University of Waterloo ranks 22nd globally for graduate employability and achieves 1st place in the entire table for the 'partnerships with employers' indicator, an assessment of both research collaborations and employment-related partnerships. Famous for its co-op programs which allow students to integrate their studies with work experience, the university describes itself as an 'entrepreneurial ecosystem' and was recently named Canada's most innovative university for the 25th consecutive year.
Ranked 28th in the world for graduate employability, McGill University is another strong university for alumni outcomes – with 139 Rhodes Scholars and 12 Nobel Laureates amongst its alumni (both more than any other Canadian university), as well as the late Leonard Cohen, three Canadian prime ministers including incumbent Justin Trudeau, and president of Médecins Sans Frontières Joanne Liu. McGill is the highest-ranked Canadian university in the 'employer reputation' indicator, reflecting its standing as one of the most internationally prestigious Canadian universities.
The University of British Columbia is ranked 41st for graduate employability in 2017, and achieves its strongest score for the 'employer reputation' indicator. The university offers a number of resources and support to help students achieve their career goals, including the [email protected] venture accelerator. Its alumni community includes three former Canadian prime ministers (including Kim Campbell, the country's first female prime minister), Canadian artist Jeff Wall, actress Evangeline Lilly and astronaut Bjarni Tryggvason.
Next on our list of the best Canadian universities for employability is the University of Calgary, ranked in the 81-90 range. Featuring in the global top 50 for the 'partnerships with employers' indicator, the university offers a range of co-op programs and internships and has a 95% graduate employment rate. Its location in Calgary, the leading Canadian city in the oil and gas industry, means it maintains ties to the petroleum and geoscience industry through the Department of Geosciences and the Schulich School of Engineering.
Ranked in the 91-100 range for graduate employability, the University of Alberta places within the top 100 for its partnerships with employers and graduate employment rate, with 85% of graduates of the class of 2015's BCom program employed three months after graduating (and 90% of those from co-op programs). 71 of the university's former students have won Rhodes Scholarships, while a range of graduates have gained prominence in government, business and public service roles.
Queen's University is also featured in the 101-150 band for graduate employability in 2017, with 92% of undergraduates employed six months after graduation. The university's Faculty of Engineering and Applied Science offers opportunities to apply to paid internships within companies across North America, allowing them to gain practical experience and industry contacts. Closer to home, by their fourth year 38% of undergraduate students have completed a practicum, internship, field experience, co-op or clinical assignment in and around Kingston.
The francophone Université de Montréal is also ranked in the 101-150 band of the graduate employability ranking. One of the largest universities in the country, it has an extensive alumni network, and many graduates have gained prominence in fields such as business, physics and other scientific fields, politics, arts and law, including 15th Canadian prime minister Pierre Trudeau. The Université de Montréal has Quebec's largest sponsored research income and is affiliated with 37 health institutions.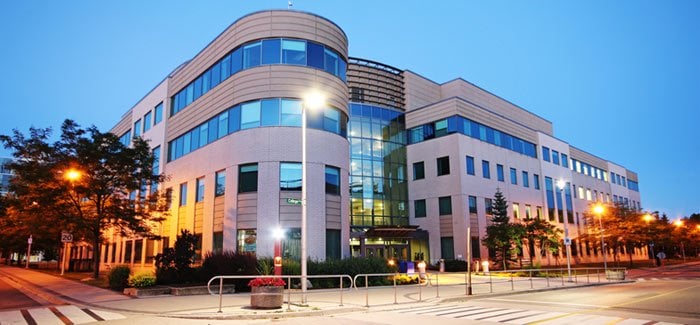 Also ranked 101-150 is McMaster University, consistently rated as one of Canada's top research universities. The university operates a number of co-op programs, including the Engineering Co-op and Career Services (ECCS), a joint venture between the university's engineering faculty and society to connect students with employers. McMaster's alumni include Roberta Bondar (the first Canadian woman in space), John Candy, Eugene Levy and many successful business and political leaders.
Concluding our look at 10 of the best Canadian universities for graduate employability is Western University, ranked in the 151-200 range in 2017. Previously known as the University of Western Ontario, the university's Student Success Centre offers career counselling, job postings, career fairs, workshops and more to help students embarking on their graduate job hunt. The university's alumni are making significant contributions in areas such as business, medicine, politics, engineering, music and athletics.
Want more content like this? Register for free site membership to get regular updates and your own personal content feed.