To celebrate the launch of the 2014 QS University Rankings: Latin America, we're taking a look at opportunities to travel around this diverse and fascinating region of the world, while sticking to a student budget. The main trick is to be savvy about your trip; this will involve researching where to go, what to do, how to find cheap transport, and how to get the best accommodation deals many months in advance of when you plan to travel.
1. Start by finding cheap transport
The very first thing you need to do is to secure the transport you'll need to get you onto Latin American turf. Planes are the most popular mode of transport in and out of Latin America, as any other method might take a couple of weeks (for Europeans at least). You're going to need to book your tickets a long time in advance to get the best deals on cheap transport.
There are a number of good budget airlines to look at when researching cheap transport deals, but by far the best resources are flight comparison websites. These websites do all the hard work for you, bringing together all the best prices from many different airlines. No flight comparison site lists all working airlines, however, so it's worth your time to visit more than one site. Sites such as Travel Supermarket, Skyscanner and Kayak are all popular.
Flight brokers also offer good deals thanks to the commercial relationships they hold with various airlines. Often, brokers offer cheap transport deals not even available on the airline's own website. Popular flight brokers include Travelocity, Expedia and Opodo. For other promotions and money-saving deals, head to Cheapflights, a site that publishes current airline and travel agent deals.
When booking, remember that airlines often charge additional fees for luggage, as well as other optional features such as travel insurance. Buying travel insurance is important but doing so through your airline is not usually your cheapest option (see point 7).
Once inside Latin America, bus and train travel are also popular, although the systems are sometimes a little incoherent and services often get delayed. If you're planning to stay within a town or city, researching the local services will save time and money. But, if you plan to travel between cities or even countries, rail is often the best way. For more information on rail travel within Latin America, visit this handy beginner's guide.
2. Research good accommodation deals
The price of your accommodation depends a lot on whether you are willing to rough it or if you'd still like your home comforts, such as your own room, washing facilities and/or a kitchen. For those who are happy sleeping anywhere, accommodation deals like youth hostels and backpacker hostels are available in most major Latin American cities and some smaller towns and cities. Prices vary depending on where you are, but many Latin American locations offer clean, safe and well-reviewed shared facilities for less than US$20 per person per night. When searching for accommodation deals, check out:
HostelWorld – A popular global listings site for cheap hostels, hotels, and bed and breakfasts.
Airbnb – Recently become very popular, Airbnb lists private rooms, flats or guest houses that individual property owners are renting out to travelers. Prices vary significantly, as does the types of accommodation deals, but shared rooms can be found within Latin America for as little as US$10!
Global Freeloaders – This is an online global community where people offer up their spare rooms, guest houses, floors and sofas for travelers on a budget.
Couchsurfing – A site where people all over the world advertise their couches for travelers, free of charge. Couch users are encouraged to join the community and offer the same hospitality to others.
Another option is to become a house-sitter and get free accommodation in exchange for caretaking duties and/or pet sitting. Depending on how trustworthy you are – based on previous work, skills and experience – sites such as MindMyHouse can connect you with people willing to give you their house/apartment for a few weeks or months for free! Unless you're fully dedicated to looking after someone's property however, don't sign up; the joining fee is US$20.
For hardcore backpackers wanting to glimpse as much of Latin America as possible, sometimes the best choice is to travel from place to place by sleeper or couchette train. This will not only combine your transport and accommodation costs for at least a couple of days, it will also save on valuable time too.
3. Friends in far off places? Use them!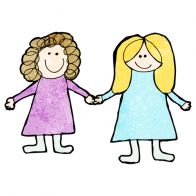 It gets remarkably easier to travel on a student budget if a friend or relative is willing to put you up for a few nights. The rules are: don't outstay your welcome (if you're there more than a week you should move on shortly), offer to pay for groceries or a meal out (or make some other small contribution), and make sure if they ever ask you for a favor in future you say yes!
4. Seek out free attractions
There are many things you can do for free in Latin America if you want to travel on a student budget, but these attractions may not always be immediately obvious. On arrival in a new city or region, start interacting with the locals straight away; they'll be brimming with useful information about where to go and what to do on a budget.
As well as investing in an old-school guide book, visiting a tourist information center can also be useful, especially on arrival when you may not have readily available access to the internet. This is a great chance to ask the guides and other local staff for advice on exploring the area without overspending.
Hiking boots are essential; you'll no doubt be doing a lot of walking between shuttles and towns to avoid cab fare!
5. Know which countries and cities are cheapest
Prices in Latin America vary considerably from country to country and city to city. The likes of Brazil, Chile, the Galapagos Islands and parts of Uruguay can be particularly expensive thanks to scenic shores and an affluent tourist culture, while Peru, Bolivia and central Ecuador, although just as beautiful, remain some of the cheapest regions in the world for those traveling on a student budget.
Those wishing to base themselves in a city in order to explore surrounding areas while still connected to urban civilization should acquaint themselves with Price of Travel's Backpacker Index, which provides rankings of the cheapest cities for backpackers in South and Central America.
The index identifies the city of La Paz in Bolivia, Quito in Ecuador and Cusco in Peru as the cheapest cities. For the full listings, daily living costs and information about good hostels in each city, visit here.
6. Consider volunteering
Volunteering is a great idea if you want to experience rural Latin American life off the tourist trail and are willing to work hard. The work is unpaid but will you often receive free accommodation and board in exchange for your labor, with the added bonus of experiencing life with hosts who will know all the secrets of their town, village or nearby city and who can also help to develop your language skills.
A number of organizations list global- or nation-specific volunteering opportunities, with Latin America being a popular destination for many volunteers. WWOOF is perhaps one of the best well-known organizations to do this, connecting travelers with global opportunities to volunteer on farms and small host properties to help locals with farm and agricultural work.
The Latin American WWOOF network offers hosts in many nations, including Argentina, Belize, Brazil, Chile, Colombia, Costa Rica, Ecuador, Guatemala, Honduras, Mexico, Nicaragua, Panama, Peru, Uruguay and Venezuela, with new hosts looking for volunteers all year round.
There are many similar companies that host opportunities to volunteer in Latin America. Some of the most well-known include Omprakash, Idealist, WorkAway, HelpX, FreeVolunteering and VolunteerSouthAmerica.
7. Don't forget travel insurance
Although not necessary by law, taking out travel insurance is extremely important when travelling to and around Latin America. Although essential for any traveler, if you plan on heading into rural areas, using local transport or doing any sort of activity where safety precautions are needed (this even extends to walking and hiking), then having travel insurance will be as necessary as having your passport.
Prices for travel insurance vary wildly across the internet, but there are cheap options with annual coverage starting in the region of US$20. Moneysupermarket allows you to compare quotes from travel insurance providers across the globe. And for even more inspiration and advice, visit Budgettraveller.org and WorldTravelGuide.net.