/sites/default/files/guides/lead-bg-images/Management.jpg
TOP
UNIVERSITIES
Course Guides
Management Degrees
Management degrees give students a broad foundation in topics relating to business, finance, economics and marketing. Most management degrees have a very practical focus, with opportunities to complete work placements and professional projects included as part of the program. For those more interested in the theory which goes into informing policies and best practices in management, there are also more research-orientated management degrees to choose from. And, of course, programs that combine the two.
Whether you want to learn more about management but are unsure about which sector you want to work in, or want to explore a particular management specialization in terms of role (such as human resource management) or industry (such as hospitality management), there are plenty of degrees available to help kick-start your management career.
The demand for management professionals in almost every sector of human activity means you'll find a vast range of management degree programs available, including many taught as combined honors or joint programs (such as business and management, management and marketing, management and mathematics, management with international business, management with sustainability).
Key Skills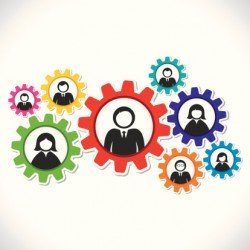 Common skills gained with a management degree include:
Specialist knowledge of particular management role and/or business sector
Understanding of basic business practices and structures
Understanding of management and business theory, strategy and research
Wide understanding of global economies and financial markets
Ability to understand and use financial and numerical data
Ability to use research methodology effectively
Analytical and critical thinking skills
Excellent organization and time management
Excellent written and oral communication skills
Strong problem-solving and decision-making abilities
General IT skills
General numerical skills
Leadership skills
Ability to work in a team
Ability to take initiative
Find out more about:
What to expect from management degrees
At undergraduate level, management degrees may be offered either as a BA (Bachelor of Arts) or BSc (Bachelor of Science), depending on the institution. They typically take three or four years to complete, with some institutions offering the opportunity to spend an additional year completing a work placement or spend time studying abroad. Management degrees are often offered in university departments known as 'business schools' or by dedicated 'schools of management'.
Teaching is typically a combination of lectures, seminars and classes, with students expected to deliver presentations, prepare reports, write essays, complete problem sets and take part in group discussions. Assessment usually takes the form of an essay, dissertation or assignment, a group project, examinations, or a combination of these elements.
You'll start with core courses in your first year covering topics such as introduction to accounting, introduction to computing, introduction to management, action research, applications in management, business economics, business environment analysis, business law, business statistics, financial mathematics, management of business functions, management science, marketing theory and practice, organization studies, research in management and systems thinking. You'll then be able to choose from a series of more specialized management topics, in order to focus on the aspects of management that interest you most.
Discover the top universities for management
Management specializations
Management is a huge field, covering a diverse range of industries, roles and skillsets. As a result, the choice of management topics is vast. If you already know which sector or type of management role you want to specialize in, you may be able to find a degree dedicated to that subject. Otherwise, most general management degrees will allow you to choose from a list of management topics as your studies progress. Here are some of the major management topics you are likely to encounter:

Organizational behavior
Also referred to as organizational studies or organizational science, organizational behavior is an interdisciplinary topic combining sociology, psychology communication and management to create theories, case studies and strategies to address internal issues within organizations and businesses. Studying organizational behavior will involve learning about different theories and models, being able to evaluate these, and developing the ability to analyze the behavior of individuals and groups in different organizational contexts. You'll gain an understanding of how people behave within organizations, and learn how to develop more effective management strategies and structures to make companies more efficient.

Strategic management
Closely related to the field of organizational studies, strategic management involves analyzing the major actions, initiatives and policies implemented by a company's top management team and considering their impact on external (rather than internal) issues. You'll learn about the types of external issues that may be faced by a company, such as customer demand and the actions of competitors, and how an organization or business can address these issues using a system of research and strategy development that will ensure long-term success. You'll cover management topics such as macro-economic environments, competitive advantage and strategic change.

Human resources management
Shortened to HRM or just HR, human resources management involves everything to do with managing personnel in organizations. This includes making sure the right people are selected, supporting career development, and ensuring any concerns raised by personnel are met. Those choosing to specialize in human resources management will develop the hard and soft skills needed for success in human resources, covering issues such as recruitment, professional development and employment law. With growing demand for human resource management on an international level, many management degrees will also focus on issues connected to cultural diversity and the legal and logistical challenges of employing staff members across multiple countries.

Corporate social responsibility
All major companies are increasingly concerned with policies relating to corporate social responsibility (CSR), a term used to cover anything relating to how organizations impact on communities and environments. A form of corporate self-regulation, CSR is a way of acknowledging and embracing responsibility for the company's actions and ensuring the company creates a positive impact on the environment, consumers, employees, communities, stakeholders and all members of the public sphere. CSR may cover issues relating to treatment of employees; ethical sourcing of materials; compliance with the spirit of local, national and global law; environmental impact; and initiatives that benefit wider communities beyond the workforce. Those specializing in CSR may study its tangible and intangible outcomes for companies, and some of the most effective ways of implementing and communicating CSR policies.

Brand management
An aspect of marketing, brand management is about how businesses represent themselves, often on a global platform, and how effectively they use their image to increase customer numbers and engagement. Specializing in this management topic could mean studying issues relating to brand equity, consumer behavior and decision-making, learning how to analyze market data and plan a strategy for positioning a brand in the relevant market, and learning how to effectively identify and cater to the target market of the brand. You'll also learn how to use different channels for brand communications, with an increasing focus on the digital space.

Risk management
The field of risk management involves identifying, assessing and prioritizing risks associated with an organization or business, with an aim of coordinating the application of resources to control and minimize unfortunate events and their impacts, and to maximize opportunities and the realization of opportunities. Specializing in risk management typically requires students to have a strong grasp of core topics in finance and economics. Along with gaining knowledge of financial markets, students will cover strategies for analyzing and assessing financial risk and making investment decisions. Further specializations within this field include trading, investment banking, hedge funds and asset and portfolio management.

Other management topics
These are just a few of the management topics available. Other management topics you may choose to specialize in include: branding and advertising, business culture within a particular world region, business organization and policy, business resources, consulting skills, customer services and relationship management, economics, financial management, global consumer culture, information systems management, innovation in business/management, intellectual property management, international marketing, leadership, logistics and operations management, management accounting, marketing, mathematics and management, mergers and acquisitions, new venture thinking, politics, products and services, social media management, stakeholder behavior, start-ups and entrepreneurship, system dynamic modelling, and virtual organizations.
It's also possible to specialize in management within a particular region or culture, or management within a specific industry (such as engineering, retail, digital business, health, energy and many others). Depending on the facilities available, you may also be offered additional courses designed to help develop the professional skills needed to become a practitioner within management.
See the full range of business & management subject guides
Management careers
There are a wide range of different career choices available for management graduates, spread across diverse industries. The majority of management careers are perhaps not so easy to categorize, as many managers in fact fill multiple roles – you might find yourself having to manage finances, staff, branding, sales and marketing and make top-level strategic decisions all within a day's work. In addition to the management specializations discussed in the previous section, other common management careers include:

Management consulting careers
Based on providing independent advice, management consulting careers have evolved to help companies, organizations and businesses improve their performance, solve issues, create value and maximize growth. As a professional in this role, you will use your business and management skills to help companies make improvements to internal structure and operations. This could be everything from how a company organizes its teams to how a supply chain is set up or how financial performance is reported. Management consultants may provide general management advice or specialize in a particular area, such as business strategy, marketing, human resources, IT, e-business or supply-chain management. For those interested in management consulting careers, many management degrees offer modules focusing on developing consultancy skills, as well as opportunities to complete consultancy work placements and projects.

Investment management careers
Investment management refers to the professional management of various types of investment, including shares, bonds and assets such as property. Investment management careers involve providing financial advice and services to clients in order to help them in investment matters such as buying and selling units, investment trusts, shares and bonds. You will need to regularly meet with clients, investment analysts and research agencies relevant to your field, keep up to date with financial briefings and be able to interpret and explain complicated financial information to clients. Investment management careers include a high level of responsibility, usually accompanied by high salaries. Jobs are available at financial services companies like JP Morgan and BlackRock, pensions and insurance companies, other types of corporate business, and in the public and non-profit sectors such as charities and educational establishments.

Project management careers
Project management careers involve planning, managing, coordinating and delivering a set project on time and within budget. This could be anything from a relocation or special event to the implementation of a new company structure or software system. Project managers typically need to be very strong communicators, as well as having excellent time management and organizational skills. You'll need to be able to provide clear and regular updates to all stakeholders, provide independent advice, organize the various individuals working on the project and respond rapidly to any problems or delays. Tasks may include undertaking risk assessments, recruiting and monitoring specialists and sub-contractors, and monitoring and managing accounting, costing and billing.
Five hot topics in business & management