/sites/default/files/guides/lead-bg-images/Architecture.jpg
TOP
UNIVERSITIES
Course Guides
Architecture Degrees
Combining both sides of the brain and promising graduate career prospects that are both personally fulfilling and financially rewarding, architecture degrees are a highly popular and competitive choice. Blending art, science and technology, the subject requires the development of an interdisciplinary skillset – drawing on elements of mathematics and engineering, combined with creativity and an understanding of modern technologies, social issues and cultural trends.
Key Skills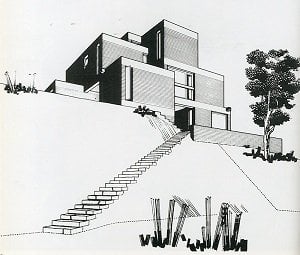 Common skills gained from an architecture degree include:
Creation of highly detailed drawings and plans, both by hand and via computer-aided design programs
Ability to work individually and within a professional team
Knowledge of current design and planning laws and regulations
Hands-on problem solving skills
Strong professional communication skills, written and spoken
Ability to work to deadlines and to client briefs
Budgeting and costing skills
Writing and presenting reports and proposals
Knowledge of changing trends and significant issues in the architecture industry
Organization and project management skills
Find out more about:
What is architecture?
So then, what is architecture? Architecture is the art and science of designing and engineering large structures and buildings. Those who choose to study architecture will have enthusiasm for both the sciences and the arts, and architecture admissions requirements typically consider both artistic ability and mathematical proficiency.
Architects design structures fit for human use and therefore are largely responsible for the safety and reliability of these structures, so students must be prepared to study for a relatively long period before becoming a fully fledged, licensed architect. Although regulations of architecture licensing vary from region to region, often you will have to commit to at least five years of study (bachelor's and master's degree levels) and two years of practical work experience.
If asked to answer the question "what is architecture?" many people might simply say that architects design buildings. However, architecture careers often involve a much more varied workload. Much of the time, a practicing architect at a small- to medium-sized firm will also be involved in planning, budgeting, handling financial accounts, negotiating with contractors, ensuring compliance with health and safety regulations on site, and preparing specifications for materials and workmanship.
What to expect from architecture degrees
Undergraduate architecture degrees will teach students everything from how a beam works to how to accurately draw 3D designs, both by hand and using computer programs. The bulk of your studies are likely to be based in a studio for design work, combined with tutorials and critique lessons. The critique sessions, otherwise known as 'crits', are sessions in art and design education where a student presents work to tutors and fellow students, and then receives feedback on that work.
Students of architecture courses will also attend lectures on history, theory and technology as well as computer-aided design tutorials, which aim to provide students with proficiency in various design programs to help them complete individual projects. Essays are also a staple of architecture degrees, as are frequent site visits to important buildings and places of architectural interest.
Those who study architecture at undergraduate level will graduate in three to four years with a BA or BSc depending on the program. In the UK this bachelor's qualification will usually include the ARB/RIBA (Architects Registration Board/Royal Institute of British Architects) Part 1 examinations, which you need before taking the Part 2 examinations (often included within a Masters in Architecture) and Part 3 examinations (a further postgraduate degree or relevant experience). These 'parts' are the official ARB/RIBA requirements which all training architects are required to gain in addition to practical experience.
After completing all the necessary stages in your country, you'll be a licensed architect with a BArch or DipArch qualification depending on the course.
Find the world's top universities for architecture
Architecture topics
A typical architecture degree will start with core architecture courses designed to give you essential grounding in the history of architecture and current trends, as well as introducing you to key research methods, laws and regulations, conservation and sustainability issues, and modules to hone your analytical and numerical skills.
From the second year onwards, you will be given more opportunities to focus on your specialized interests, choosing one or more architecture topics on which to focus. The possible specializations will vary depending on your institution, but some common options include:
Architectural technology
The specialization of architectural technology combines the creative art of architecture with the technological aspects needed to bring designs to life. Specialists in architectural technology will be highly IT literate and will work with a range of computer software every day including 3D design programs. Students specializing in this field will learn to apply scientific principles and practical knowledge in order to analyze the requirements and challenges of construction projects and apply suitable technology, materials and processes to bring a design to fruition. Architectural technology specialists will also need strong drawing skills, problem-solving abilities and attention to detail.
Architectural engineering
Architectural engineering is a highly technical specialization which focuses less on design and art and more on the mathematics and physics of creating a structure. Students of architectural engineering will look at functional design systems for structures such as lighting, ventilation, heating and cooling. Close to the subject of civil engineering, specialists in architectural engineering often go on to work with public structures with an emphasis on functionality (rather than aesthetic appeal), for instance in the building of structures such as dams, canals and roadways.
Architectural design
An architectural design specialization has a stronger focus on the creative side of architecture, requiring students to have strong drawing and design skills. Students will also develop technical skills in their studies, with an emphasis on designing and creating buildings and spaces connected to human living and working environments. Study of architectural design is often mainly studio-based and students will be given the chance to research and explore their potential as creative designers in individual architectural design projects.
Architectural history
The study of architectural history means exploring the cultural and historical context of architecture and the built environment around the globe. The focus will be on the historical, social, political and critical contexts of how and why we design buildings and spaces. Unlike most architecture topics, architectural history is taught largely through a theoretical approach.
Interior architecture
Students of interior architecture will focus on understanding and developing interior spaces using a variety of design approaches. Specialists in this field learn how to create visually pleasing and functional spaces through studying aspects of color, material, lighting, media, shape and form. Architectural principles are applied to the design of interior space in different settings such as private residences, the hospitality industry and commercial builds as well as public and institutional spaces. Graduates specializing in interior architecture will gain the skills needed to develop careers in exhibition design, installation work, furniture design, or as a professional interior architecture designer.
Landscape architecture
Those specializing in landscape architecture will have an interest in the environment and the design of the land and outdoor spaces humans inhabit in various ways. There is a strong focus on sustainability and conservation within this specialization, as well as the chance to study the development of urban landscapes. Landscape architecture students will learn about the social, ecological and geological processes that form and contribute to existing landscapes, as well as studying the materials, technologies and management of landscape design. The interaction of urban environments with natural ones is also often a key focus, especially for landscape architecture courses taught at urban institutions. Specialists in landscape architecture may go into professions such as urban design or planning, site planning, environmental restoration, parks and recreation planning, and landscape design and planning.
Urban planning
Students who study architecture with a specialization in urban planning will focus on the design of the built environment, ranging from scaled detailing on street signs all the way to bird's eye views of the metropolitan structure as a whole. An urban planning specialization bridges the gap between architecture and planning by studying each discipline as a critical inquiry into the other. Urban planning courses often offer community-based learning as well as studio and seminar work and provide case studies in urban design and sustainable design, as well as physical and spatial planning.
See the latest QS World University Rankings by Subject
Architecture careers
Architecture careers are much more diverse than they might initially appear. Many practicing architects choose to work for themselves on a self-employed basis, or within a partnership (similar a law firm), although some do work for larger companies on fixed salaries.
Depending on you're the architecture topics you chose to specialize in, architecture careers can provide a highly varied workload. You may choose to focus on residential builds or specialize in commercial designs, be involved in the design of large public projects or work for several different smaller clients at a time. The variety of projects you take on means that every day of working life will be a little bit different and your time will often be split between your studio or office and visits to construction sites and working environments.
In a smaller firm, architects will often provide a range of services, beyond just design. These services may include handling your client's finances, hiring and negotiating with contractors, planning, budgeting and generally ensuring the smooth running of the entire project. Some architects will choose to focus on just specific aspects however, and architecture careers within larger companies provide opportunities for more specialized focus.
Landscape architecture careers
Landscape architecture careers can include many different skills and services, with a focus on the planning, designing and management of outdoor space. Landscape architects can be involved in anything from the establishment of a wind farm to the creation of a car park. Those interested in landscape architecture careers will often have a love of the outdoors and a specialized degree in landscape architecture.
Architectural planning careers
As an architectural planner you may work in town or national planning, planning policy, environmental planning and transport planning, to name just a few options. Your employer may be the central government, a local authority or even any private development and regeneration company. Your career may see you addressing issues linked to climate change, helping to protect areas of countryside, waterways and shorelines, or promoting energy efficiency within your town or country. This career path often involves a close emphasis on engaging with communities, as well as a focus on the future of spaces and places.
Other careers with an architecture degree

Although most graduates of architecture will go on to become licensed architects and practice professionally in the field, there are many other alternative career paths to consider – particularly roles which require creative and visual skills, technical ability and knowledge of buildings. These career options include roles in spatial design, graphic design, set design for stage and film, building surveying, housing policy and planning, construction, and conservation and environmental work.
Management-level careers within these fields are also often within grasp for those who have undertaken postgraduate study and/or gained professional experience. Journalism is another route which might appeal; specialist journals and publications relating to architecture or the construction industry will often seek out architecture graduates.
See the full list of engineering & technology subject guides