/sites/default/files/guides/lead-bg-images/engineer.jpg
TOP
UNIVERSITIES
Course Guides
Masters in Mechanical Engineering
Mechanical engineering is the branch of engineering dealing with the design, construction and use of machines. The mechanical engineer's chief function is to transform an idea into a product viable for the marketplace by deciding on the best way to design and manufacture it, based on her expertise in how objects and systems interact with motion and thermal environments.
A Masters in Mechanical Engineering will prepare you for a range of specialized engineering careers within aerospace, automation, civil engineering and water supply. But it could also be good preparation for careers in many other sectors, including financial and management positions, in which your numerical skills and talent for high-level analysis and problem solving would be highly valued. 
Key Skills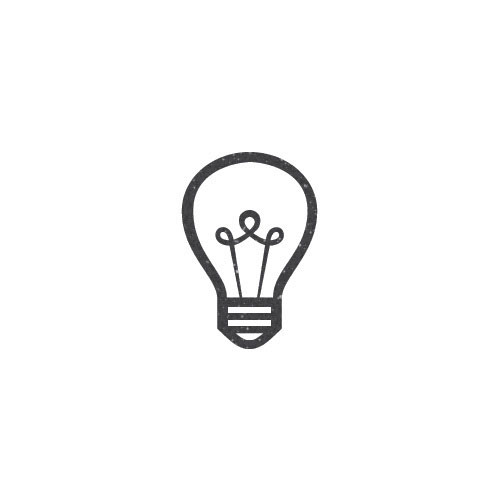 Technical and scientific knowledge
IT skills
Ability to work under pressure
Teamwork
Strong spoken communication
Organization and project management
Problem-solving skills
Analytical skills
High levels of numeracy
Understanding of industry contexts and processes
Awareness of emerging sectors and applications
Find out more about:
Depending on the country you choose to study in, you'll find Masters in Mechanical Engineering courses referred to in various ways. The most common categories are the Master of Science (MSc) and the Master of Engineering (MEng). The latter is often characterized by a strong focus on professional preparation, though may also have a more academic ethos. In the UK, the MEng is in fact a combined undergraduate and postgraduate degree, covering both bachelor's and master's-level studies and lasting four or five years.
Elsewhere in the world, you may encounter the degree titles Master of Science in Engineering (MScEng), Master of Science in Technology (MScTech) or Master of Technology. Usually such programs will last two years. You may have a choice between a 'taught' or 'research' degree, with the latter providing good preparation for those keen to pursue a career within academia or another research-based field. 
Whatever the title of your course, you'll typically need to hold a bachelor's degree in an engineering discipline from a reputable university. In some cases you may also be asked for details of relevant industry experience.
Once enrolled, you'll find that most Masters in Mechanical Engineering programs begin with preparatory courses in advanced mathematics and science, and progress to specialized courses in optimization, engineering materials, systems design, manufacturing engineering and management. Click on the next tab for more information about mechanical engineering specializations.
Explore more engineering & technology courses
There are many exciting and emerging disciplines within mechanical engineering, including:
Energy & sustainability
Help solve some of our generation's biggest challenges by exploring multi-scale modelling methods, energy resources, process efficiency and energy high tech. Learn about green design and manufacturing, energy and resource systems modelling and life cycle assessment methods.
Simulation-driven engineering  
Prepare for engineering careers in aerospace, geotechnical, automotive, biomedical, manufacturing or mechanical design. Learn about different simulation methods as well as thermal/fluid dynamics to perform virtual testing on products before prototypes are built in order to save time.
Robotics
Vast strides in robotics technology have sparked an investment boom in the sector and transformed the technology into a commercial reality. On its way to becoming one of the largest industries within the next 10 years, robotics has an infinite number of applications in a variety of industries. Combining multiple disciplines, robotics draws on artificial intelligence, computer science, neuroscience and psychology, amongst other fields. Specializing in robotics could open up engineering careers in manufacturing, healthcare, transport and energy, with ever more opportunities and applications emerging.
Nanotechnology
Basically the study and development of technology on an extremely small scale, nanotechnology has a wide range of applications across different fields, including chemistry, engineering and biology. From climate change and solar energy to medical devices and drugs, the possibilities surrounding nanotechnology are huge. Expect significant growth and job creation in this sector.
Fluid dynamics
The study of the impact of forces on fluids, an understanding of fluid dynamics is important during the design of rocket engines, air-conditioning, oil pipelines, wind turbines, as well as the analysis of ocean currents, plate tectonics and blood circulation.
Solid mechanics
Specializing in solid mechanics involves the study of solid materials in terms of behavior, motion, deformation and external influences. Developing expertise in the field will prepare you for a number of engineering careers in manufacturing, civil engineering, aerospace and nuclear technology.
Explore the world's top universities for mechanical engineering
After completing your Masters in Mechanical Engineering, you could work as a mechanical engineer in the industries listed below – or even change career path altogether. You could expect to work regular hours in an office, with some occasional trips to sites. There are many opportunities to find work worldwide, with high demand for engineers in pretty much every region.
Careers in the chemical sector
A global high-tech multibillion dollar industry, the sector includes oil companies, pharmaceuticals and commodity chemicals such as methanol and ammonia. Working in chemicals, you would draw from your expertise in mechanical engineering to design and construct new plants.
There is a demand for talented mechanical engineers to help oil and chemical companies improve productivity and cut costs by making a plant more efficient and/or use fewer resources. To work in the sector you would need to be highly numerate, a problem-solver and an efficient team-worker. Salaries could potentially be very lucrative, with a chemical engineer in the US earning between US$51,600 and US$122,700, while Australian salaries for the same role range from AU$50,400 (US$37,000) to AU$112,600 (US$82,700).
Careers in the aerospace sector
As an aerospace engineer, you would help in the design, manufacture and innovation of aircraft, spacecraft and satellites, with an eye to improve fuel efficiency, safety and speed.
Typically, engineering graduates join an aerospace company after university and try their hand at various branches of engineering in-house before they settle for a particular specialty, such as aerodynamics or sustainable aircraft design. Relevant qualifications for a job as an aerospace engineer include a degree in engineering, a background in mathematics and physics and a set of soft skills such as teamwork and communication. An aerospace engineer in the US could expect to earn between US$57,900 and US$124,400, while Swiss salaries for the same role range from CHF 69,800 (US$71,600) to CHF 174,000 (US$178,600).
Careers in defense
Working as a defense engineer, you would be responsible for the design, construction and repair of military vehicles and equipment alongside a team of other engineers in hardware, systems, ergonomics, production or quality. There may be some potential for overseas travel.
Entry requirements include an undergraduate qualification in engineering, and in some cases an MEng, as well as project management skills, good communication skills, and extensive knowledge of mathematics, science and IT. Salaries would depend on your area of expertise and location, but they tend to stack up high. Average earnings for a civil engineer in the US Department of Defense range from US$47,300 to US$111, 500, while aerospace engineers in the same department earn between US$56,300 and US$155, 200. UK mechanical engineers working in national defense, by contrast, earn between £19,200 (~US$27,700) and £45,000 (~US$64,900).
Careers in the automotive sector
Working in the automotive sector, you would be working in the design, production and research and development of vehicles. Depending on your specialty, your functions may include using computer-aided design to design vehicles and vehicle components, deciding on best materials for production, preparing materials, time and costs estimates, and managing projects.
Entry requirements include knowledge of math and physics, an undergraduate degree in engineering and soft skills such as team management and communication skills. Depending on location, employer and experience, salaries tend to be quite high, with UK salaries ranging from £28,000 (~US$40,400) to £60,000 (~US$86,600).
Careers in construction
Working in construction, you would be involved in long-term projects managing construction sites, selecting materials and supervising the implementation of new mechanisms, splitting your time in the office and on-site. There is tremendous growth in the sector due to growing populations and an increasing need to make infrastructure repairs and oversee maintenance.
Typical entry requirements include an undergraduate degree in civil, mechanical, general or chemical engineering, the right personality and motivations for the job, and soft skills such as time management, teamwork and communication skills. US salaries for the role vary based on company, experience and city, ranging from US$48,000 to US$113,200.
Other options include working in:
Electronics, designing and manufacturing products for a number of industries;
Consumer goods, manufacturing household essentials, personal hygiene and food;
Materials and metals
Pharmaceuticals, developing and manufacturing drugs;
Rail, designing, constructing and maintaining trains and tracks;
Utilities, supplying water, telecoms and dealing with waste management.
Non-engineering careers
Aside from the more obvious engineering careers listed above, the skills and knowledge gained from your degree would also be valued in many other areas. You could become a technical consultant, advising businesses on the best ways to solve problems, or even pursue a non-technical career within engineering or any other sector. Your numerical skills and problem-solving aptitudes would make you a good fit for jobs in IT, banking, finance, business, commercial management, supply chain management, and logistics.
All salary information was gathered from Prospects.ac.uk and PayScale.com. 
Explore more careers for engineering graduates