/sites/default/files/guides/lead-bg-images/EnvironmentalScience.jpg
TOP
UNIVERSITIES
Course Guides
Environmental Science Degrees
For those keen to study a subject that touches on many of the biggest challenges for the world today, environmental science degrees are a good starting point. Environmental science incorporates the study of the physical, chemical and biological processes that take place on the Earth, as well as the social, political and cultural processes which impact the planet. As an environmental science student, you'll strive to understand the complex relationships between mankind and the environment, drawing on a diverse range of disciplines.
Key Skills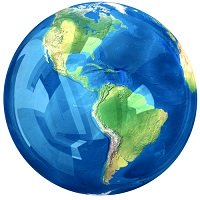 Common skills gained from an environmental science degree include:
Numeracy and data analysis
General IT skills
General research skills, including use of scientific literature
Lab and fieldwork skills
Ability to present findings clearly and persuasively
Awareness of a range of environmental issues
Ability to approach issues from multiple perspectives
Team work
Self-management, including planning and meeting deadlines
Critical evaluation
Effective and professional communication, both spoken and written
Find out more about:

What do environmental science degrees cover?
Very much an 'interdisciplinary' subject, environmental science degrees challenge students to combine skills and knowledge from a variety of different fields. This could mean exploring aspects of biology, chemistry, physics, geography, Earth and marine sciences, and also social sciences. The idea is to combine multiple perspectives and data sources, to build up a fuller understanding of natural and human environments.
Fieldwork is an important part of most environmental science degrees, which often include trips to a variety of different countries and world regions, giving those who study environmental science the opportunity to experience different habitats, climates, land formations and societies. You can also expect to spend a fair amount of time in the lab, learning how to carry out different types of tests and analysis. In addition, students often undertake voluntary work in an environment-related role, which provides valuable experience to prepare them for future environmental science careers.
Entry requirements for environmental science degrees
As is true of all subjects, entry requirements will vary between different institutions. However, those applying for an undergraduate (bachelor's) degree in environmental science can expect to be asked for a diploma of secondary education, including good grades in at least one of the following related subjects: biology, chemistry, economics, geography, geology, mathematics or physics. At master's level, you'll need to have completed a relevant bachelor's degree, either in environmental sciences or in one of the subjects mentioned above. Some universities may require applicants to attend a face-to-face interview, and/or to sit an entrance exam, often depending on national norms.
Course structure and assessment methods
Environmental science degrees usually last for three or four years at bachelor's level and one or two years for a master's qualification. The initial stage of your studies will include compulsory core modules, which aim to give you a general understanding of environmental science and introduce you to some of the main principles. The following stages will typically allow students to choose options from a selection of possible course modules, allowing for growing specialization in one or more environmental science topics. Towards the end of your program, you are likely to have the opportunity to carry out your own research on a topic of your choice. Assessment methods include essays, written discussions, exams, problem sheets, laboratory reports, field exercises, field notebooks and seminar presentations.
Discover the world's top universities for environmental science
Environmental science specializations
The list of possible environmental science topics is a long one, and each environmental science department will have its own key focus areas. Areas of specialization range from a focus on understanding specific life forms and ecosystems in great detail, to studying environmental systems and changes at whole-planet level. Some examples of environmental science topics you may encounter include:
Soil ecology
An example of a subject at the 'up close' end of the environmental science spectrum, soil ecology is focused on the various processes which can affect soil, and how this can impact on natural environments and human needs such as agricultural production. Issues studied could include soil nutrition levels, the spread of pathogens (such as viruses and bacteria), the impact of pesticides and other chemicals, and soil porosity (spaces between grains).
Aquatic/marine biology
The disciplines of aquatic biology and marine biology are similar. Aquatic biology focuses on the study of freshwater environments such as lakes, ponds, rivers and wetlands, while marine biology is concerned with saltwater environments, including the oceans and brackish bodies of water. In each case, you'll study various aspects of life in these types of ecosystem, learning about specific habitats and relationships, including issues of conservation, resource use and economic implications.
Earth systems
At the 'big picture' end of the spectrum, the field of Earth systems focuses on large-scale changes in the Earth and its atmosphere, and the environmental systems that affect the whole planet. Environmental science topics you might cover here include geomorphology (understanding land formations and predicting future changes), weather systems, climate change, ice ages and oceanic systems.
Environmental and biological conservation
A specialization in environmental and biological conservation will involve studying different groups of organisms – such as birds, mammals and insects – and their natural habitats, with a focus on understanding the survival challenges they face, and the conservation techniques that may be used. Those who specialize in this field will be well prepared for future environmental science careers in a conservation focused field, working to protect various species and limit the risk of extinction.
Energy and climate change
The question of climate change is one of the most hotly debated and significant issues of the current century. Specializing in this field will allow students to understand the possible causes of climate change, the existing evidence for change and projections for the future, and potential solutions. Students may opt to focus on more environmentally sustainable approaches to energy production and consumption, a field in which there's certainly high demand for graduates.
Water resource management
This specialization focuses on the management of available water resources, used for human needs such as drinking, sanitation, agriculture, leisure and industry. Students will learn about various water resource management challenges faced by communities around the world, looking at different approaches to balancing supply and demand, as well as assessing related environmental, economic and legal factors.
Pollution prevention and remediation
This area focuses on human pollution of the natural environment, introducing students to different types of pollutants and how to assess the extent and consequences of pollution. Students will also learn about strategies for pollution prevention and remediation – how to stop it from occurring, and how to lessen its negative impact. This could be good preparation for environmental science careers not only in pollution management, but also in waste reduction and disposal.
See the full list of natural sciences subject guides
Environmental science careers
There are many different environmental science careers open to graduates, in sectors ranging from outdoor recreation to waste disposal, and from public policy development to agriculture. Some of the environmental science careers you may consider include:
Environmental consultancy careers
Working in environmental consultancy means providing advice to various organizations, either governmental or private, about an issue connected to the environment. This could mean assessing the environmental impact of an existing or planned project; advising on the pollution or contamination of land, air or water; measuring the 'carbon footprint' of an activity; advising on relevant legislation and regulations; and generally helping companies to become more sustainable.
Nature conservation careers
This pathway is for those who want to focus on protecting and promoting the natural environment. Nature conservation careers could involve overseeing the sustainable management of a natural area; planning and supervising projects to increase biodiversity or to bolster a particular species; fundraising and campaigning to raise awareness of relevant issues. Employers include charities and non-profits, national parks and nature reserves, private estates, local authorities and consultancies.
Environmental education careers
Suited to those keen to pass on their knowledge and passion for the subject, environmental education careers could mean visiting schools to give talks, leading nature walks and organizing events, training volunteers and running workshops or courses, and liaising with educational and community groups. Common employers include trusts and charities, local authorities and other public sector groups, and attractions such as zoos, wildlife parks and botanical gardens.
Environmental management careers
If you choose a career in environmental management, you will be responsible for developing and implementing environmental strategies that promote sustainable development. You may work for organizations in either the public or private sector, taking on a leading role in helping to improve their environmental performance. The role is likely to involve carrying out assessments, identifying problems and organizing training of staff to ensure everyone follows relevant policies and contributes to achieving environmental targets.
Recycling careers
Careers within the recycling sector include working on the development and implementation of waste reduction policies. You could find a role managing existing recycling schemes either for large organizations or for individual households, or in campaigning and running initiatives to promote recycling. Such jobs can often be found within local authorities, private organizations dealing with environmental services, or charities dedicated to reducing domestic and industrial waste.
Waste management careers
Working in the waste management sector typically means helping to organize and manage waste disposal and recycling facilities. You may also be responsible for street cleaning operations and waste collection within a certain community. If you choose this career path, you are likely to work for a local authority, or for a private organizations or environmental agency which deals with landfill waste and conservation projects.
Water quality careers
A career in this sector includes working on solutions to improve water quality and dealing with various connected problems. You will conduct analysis of the current situation, examine and test water resources, and develop specific actions to improve the quality, drawing on the interdisciplinary knowledge gained during your degree. Opportunities to further specialize include roles focusing on drinking water, surface water or groundwater.
See the full list of natural sciences subject guides