/sites/default/files/guides/lead-bg-images/bread_0.jpg
TOP
UNIVERSITIES
Course Guides
Masters in Gastronomy
Gastronomy is a relatively new and growing university subject, which has been gaining momentum over recent years, with more and more aspiring food and drink professionals turning to universities to acquire specialist training in the industry.
A sinking food supply and growing demand from consumers for more processed foods and ready-to-eat meals have opened doors for students and graduates interested in food-related areas, including sustainability, food journalism, food policy and tourism.
A Masters in Gastronomy will prepare you to tackle a variety of issues in the field including, but not limited to, food culture, biology, products and origins, culinary techniques, best practices, and business management. 
Key Skills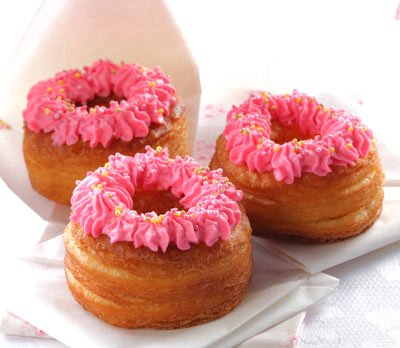 Common skills gained with a degree in gastronomy include:
High-level writing and analysis
Industry knowledge
Expert knowledge in culinary techniques and trends
The 'soft' skills required for a career in food service, hospitality and/ or tourism
Commercial acumen and entrepreneurship 
Find out more about:
What do gastronomy courses cover?
Gastronomy courses (not to be confused with the STEM subject food science) often run under a different course title, such as Food Studies, Culinary Arts, Cookery, Food with Nutrition or Food Anthropology.
Course content varies greatly with each institution, with some universities placing a stronger emphasis on nutrition, cookery and hospitality, while others focus on food ethics, anthropology and/or history.
The University of Valencia, for instance, offers a bachelor's degree in the 'gastronomic sciences' which involves food science, food tech, nutrition, and business management, with an eye to preparing students to work in the food industries of haute cuisine and/or mass production.  
Similarly, the University of Gastronomic Sciences in Pollenzo runs a three-year program in gastronomic sciences designed for students with a sustained interest in the industry which covers food anthropology, marketing and food and beverage production.
The School of African and Oriental Studies (SOAS), on the other hand, offers a Masters in Food Anthropology which examines historical and cultural foodways from a variety of perspectives, including philosophical, economic, sociological and literary. 
Course structure and assessment methods
While undergraduate gastronomy courses are rare, there are a growing number of courses available at postgraduate level. Course structure and assessment vary greatly with institution and academic level.
Queen Margaret University in Edinburgh, for instance, offers an MSc in Gastronomy on the correlation between people, place and food and drink. Course assessments include an end of year dissertation and a presentation. Entry requirements for the course include a first class BA in Hospitality, Culinary Arts, or Nutrition, or experience in the food and drink industry.
SOAS's MA Anthropology of Food operates with the following entry requirements: a high 2:1 'in the humanities, social sciences or natural science, or experience in a relevant food and/or agriculture-related career'. This one-year program involves a 10,000 word dissertation on any topic of your choosing, worth about 25% of the degree.
Find the best hospitality management course for you 
Depending on your university and course title, you may choose to specialize in a particular field within the food and drink industry. Below is a non-exhaustive list of main areas you may specialize in:  
Food and wine tourism management
Food and wine tourism management covers economics, multi-channel communications, distribution and tourism. You will learn about commercial best practices, marketing strategy, advertising and business operations.
Human ecology and sustainability
Would you like to manage and minimize the social, economic and environmental impacts of food production and consumption? If so, you should consider specializing in human ecology. You will have a chance to learn about good practices of production and topics such as food sovereignty, organic agriculture, and the role of women in local food systems.
Food policy
Were you at all interested in the debate surrounding the UK's launch of a sugar tax on the soft drinks industry? Do you follow with great interest developments in food policy in your country? Specializing in food policy, you will have a chance to learn about food policy research and how policymaking processes work.
Culinary arts
For budding chefs, fine wine analysts and pastry chefs, specializing in the culinary arts would be an opportunity to learn innovative and traditional cooking techniques to start out in the industry.
Get ready for the millennial generation's hospitality industry
Completing a Masters in Gastronomy will prepare you for a career in a wide range of professions within the food and drinks industry, such as product marketing, food reporting, entrepreneurship and policy research. Below are some of the options you could consider.
Become a food writer
While a Masters in Gastronomy would certainly be useful, a career in food writing would also require you to gain additional skills such as food photography, SEO and digital content management systems such as WordPress. Build experience by completing work placements in bakeries, restaurants, grocery stores, publishers, lifestyle magazines, or farms, and blog!  
Work in food and wine consulting
Whether you're working in a wine shop, restaurant chain, school cafeterias, or major brands, your job as a food and/or wine consultant would involve specializing in wine selection, food safety, kitchen design, menu planning or revenue. A Masters in Gastronomy could help you get started, but it's even more essential to gain relevant work experience.
Work in tourism
To get started in tourism management, you will need a bachelor's degree in a related field or a postgraduate qualification, as well as working experience in the food service industry to prove your commitment to the industry and discover the areas you'd prefer to work in. You'll need strong "soft skills", including commercial acumen, communication skills, a second language and heaps of enthusiasm, which are essential for a career in hospitality.
Food policy
While a postgraduate degree in policy, law or food policy could help you get started in the industry, nothing quite beats dedication and sector experience. To pursue a career in policy, it might be wise to find a group in your area that is currently campaigning or working around a food policy issue relevant to you, such as, say, food security, school menus or organic production, and/or applying for internships in government.
Work for a food non-profit
Whether you're interested in working in high-tech, teaching, digital marketing or public health, there are many different ways in which you could help make a difference with a food non-profit. To get started in the sector, you should consider volunteering on program such as WWOOF with a food farm or with an organization such as Oxfam International, your local foodbank or L.I.F.E. to build experience, upgrade your CV and narrow down your ideal profession and strengths.
Become a culinary instructor
Working as a chef instructor in a high school vocational program or vocational school, you would prepare and give lectures, assign homework and organize skill labs to teach your students the rudimentary skills of the profession. Depending on the education level at which you teach, you might need a professional certificate, a postgraduate qualification and three to five years' experience in a kitchen.
Become an entrepreneur
According to Bloomberg, eight out of ten entrepreneurs who launch their own businesses fail within 18 months. If the likelihood of failure doesn't put you off, and you have excellent salesmanship, patience and an intuitive understanding of what consumers want at any given time, you should consider starting your own food venture! A Masters in Gastronomy could help you bring your idea to market, but even more importantly you'll need dedication, grit, a product that will appeal to the public right now and a solid business plan!  
Discover the best student cities in the world for foodies