This article is sponsored by EMLYON Business School.
The Economist defines a social entrepreneur as someone who develops an innovative answer to a social problem; for instance, creating a new business model to help tackle poverty. Social enterprises generate profits rather than relying on donations and grants, but unlike other organizations, exist to re-invest profits back into their social mission rather than investors. Well-known social enterprises include Ashoka, the largest network of social entrepreneurs worldwide who provide start-ups with finance and support, and Grameen Bank with its founder Muhammad Yunus, the Nobel Peace prize-winning company that provides microcredit to the rural poor without requiring collateral.
But how can you become a social entrepreneur? What are the main drivers you should follow to develop a social enterprise, and how can you learn to operate these drivers?
1.  Find out how to turn problems into opportunities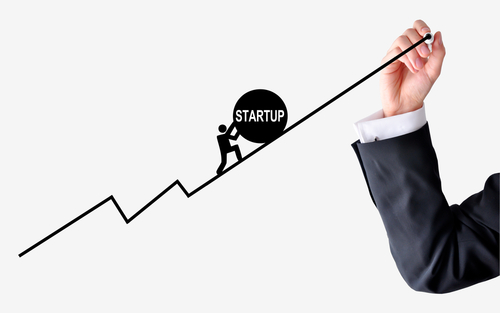 The current generation faces many environmental, economic and social problems, such as climate change and inequality in income and education. It is therefore critical that budding social entrepreneurs understand what opportunities exist to use their skills and experience to make a positive change in the world. Social entrepreneurship is growing in investment and global interest, so this developing sector needs talented individuals motivated to solve social problems, who have the ability to turn an idea into a profitable, sustainable long-term business venture.
As there are many business strategies to consider when developing a social enterprise, it is important to "educate yourself on the different models and pros and cons that come along with each option to find the right social entrepreneurship model," says Christie Garton, founder of Uchic, an organization that helps young women reach their career dreams. These business models include the "One-for-one" strategy and the "For us, by us" model, as well as partnerships between for-profit and non-profit organizations.
As a student of the Global Entrepreneurship Program, run jointly by EMLYON Business School (Europe), Zhejiang University (Asia) and Purdue University (US), you study the theory of social entrepreneurship as part of the course, whilst at the same time working on your own ventures in order to develop your skills as a global entrepreneur. You also study across three different continents – in Europe, Asia and North America – in order to gain an international view of the factors affecting different societies and the entrepreneurial opportunities available.
2.  Build your international network strategically
As an entrepreneur you will need to develop a solid network of both fellow entrepreneurs and investors. In an article published by Forbes, Susan Rittscher, president and CEO of the Center for Women & Enterprise, claims that "successful entrepreneurs know that the lifeblood of their business is found in making the right connections. Whether it is for potential business alliances, sales, marketing, supply chain management or just to escape the loneliness of being a solopreneur, making connections is vital for business growth." From attending funding events, to using all of your audacity to walk up to a crowd and start handing out business cards, developing your network will help you secure your enterprise, whether for- or non-profit.
Furthermore, it is important to nurture your network effectively, and to do so you'll need to make sure that it is the "right size".  Punit Arora, assistant professor at the Colin Powell School of Civic and Global Leadership, states that "many budding entrepreneurs feel that the larger the size of their network, the greater their odds of success. Nothing could be further from the truth." The more connections you have, the more complicated it is to keep current with them, especially when you are starting out. As Punit Arora puts it, "sow your seeds strategically, encourage cross-pollination [create bridges within your network], think variety, not quantity."
As a Global Entrepreneurship student, you have another important power source in your network: Global Entrepreneurship Program alumni who have already gone through the development process and who will give you valuable advice based on your common experience in the program and your needs.
Furthermore, throughout the program you have the unique opportunity to attend the World Entrepreneurship Forum, a world-leading think-tank in social enterprise created by EMLYON Business School and KPMG France in 2008. During the event, you speak with exceptional entrepreneurs who have made a distinctive impact on society. For example, this year's cohort had the chance to meet 2014 World Entrepreneurship Forum prize-winners Rodrigo Baggio, creator of the Rio-based Committee for Democracy in Information Technology, who helped disadvantaged people gain access to ICT, and Rapelang Rabana from Botswana, creator of Rekindle Learning, a start-up offering innovative e-learning solutions for mobiles and tablets.
Nathan Murphy, student representative of his Global Entrepreneurship Program class, shares his experience of the WEFo 2014. "The experience of WEFo 2014 was great for me. Each entrepreneurial member of the GEP was free to participate and network with the invaluable resources of people and learning opportunities available at the WEFo 2014. I was able to speak to two highly respected and established leaders in the field of social entrepreneurship, which is my area of focus."
3.  Learn from the failures of other entrepreneurs
As a social entrepreneur, you act as a change agent for society. Professor Gregory Dees from the University of Duke shares that "social entrepreneurs are reformers […] and make fundamental changes in the way things are done in the social sector. They attack the underlying causes of problems, rather than simply treating the symptoms."
In order to make informed decisions and create real impacts as a social entrepreneur, you'll need to learn about common mistakes made by entrepreneurs, in order to avoid them in the future. For example, Pablo Martin De Holan, entrepreneurship expert and Global Entrepreneurship Program Director, states that the number one reason that entrepreneurial ventures are unsuccessful is not because of a poor idea, lack of strategy or because they are not profitable; but simply because they run out of cash. This could be caused by many things, such as an overestimation of the income they will receive or an underestimation of the cost and time it will take to get results. Therefore it is important to systematically study and learn from the things entrepreneurs do that lead to success or failure, in order to make more informed decisions and evade easily avoidable mistakes in the real world of entrepreneurship.
Through many in-company projects on all three continents, meetings with global entrepreneurs, and essential practice, the Global Entrepreneurship Program will teach you how to make calculated risks and eventually help you make your social enterprise idea tangible.  
@EMLYON_GEP