If you happen to be an Indian student seeking opportunities to study abroad, then you'll be pleased to know that international scholarships for Indian students are offered by many governments, organizations and specific universities. Below is a diverse selection of international scholarships on offer to Indian students, divided by funding type and desired place of study. If none of these are a great match for you, you could browse our main list of scholarships to study abroad for more options. Good luck with your applications!
To study anywhere:
Inlaks Shivdasani Foundation scholarships – Scholarships for Indian students to study abroad in North America or Europe. Applicants must be under 30 and reside in India at the time of application. For undergraduate and postgraduate study. Other restrictions apply.
To study in Asia:
To study in Australia: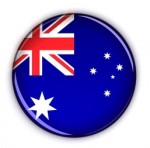 To study in Europe:
Ireland

The Netherlands
Orange Tulip Scholarship

– Grants are available for Indian students to study in the Netherlands at bachelors or master's level at selected participating universities.
Spain
UK 
LSE Commonwealth Shared Scholarship Scheme (CSSS) – Five awards are available to international students from commonwealth countries (including India) to study at postgraduate level at the London School of Economics and Political Science (LSE).
Ms. Agatha Harrison Memorial Fellowship at St. Antony's College – Indian government fellowship offered to Indian students pursuing study at the University of Oxford's St. Antony's College in the field of history, economics and political science. Only available to high-achieving postgraduate research students.
Oxford and Cambridge Society of India (OCSI) Scholarships – Open to Indian students at any degree level to study at Oxford University or the University of Cambridge in the UK.
Saltire Scholarships – Scholarships for students from Canada, the US, India and China to study in Scotland at any degree level.
Sir Ratan Tata Fellowships for South Asian Students at LSE – Scholarships for social science students from South Asia to study at the London School of Economics (LSE) in the UK within the LSE Asia Research Centre (ARC).
Sussex India Scholarships – Opportunities to gain funding at the University of Sussex in the UK for Indian students at master's degree level.
University of Aberdeen Sir Thomas Sutherland Scholarship – One outstanding Indian student will receive full funding for their undergraduate degree (starting in September 2018) at the university, including travel and maintenance costs. Excludes applicants for medicine.
University of Bournemouth Business School Dean's Scholarships for Masters Students – A total of nine scholarships for international students to study a taught master's program at Bournemouth University in the UK. Open to students from Russia, Turkey, Nigeria, China, India, and South Korea for a 50% tuition fee reduction.
University of Dundee Rio Tinto Fully Funded Postgraduate Scholarships – Offering various postgraduate scholarships to international students studying at Scotland's University of Dundee.
University of Oxford Felix Scholarships for Indian Students – Graduate-level funding opportunities for Indian students studying at the University of Oxford.
University of Sheffield – A range of scholarships for undergraduate and postgraduate Indian students who show strong academic potential.
University of Southampton LLM International Scholarships – International scholarships to study law at postgraduate level at the UK's University of Southampton. Open to all students from outside of the European Union.
University of Warwick Graduate School GREAT India Scholarships – Scholarships for Indian students to study an applicable postgraduate course starting in Autumn 2018.
UWE Undergraduate Excellence Scholarships – UWE Bristol University in the UK is offering undergraduate and postgraduate tuition fee discount scholarships for students from several countries, including India.
More scholarships to study in the UK are available here.
To study in the US:
More scholarships to study in the US are available here.

This article was originally published in September 2014. It was updated in January 2016 and again in December 2017.
Want more content like this? Register for free site membership to get regular updates and your own personal content feed.