If you're looking to study accounting & finance at an internationally ranked university, the QS World University Rankings by Subject is worth checking out, as it features a ranking of 200 of the world's top universities in this field, based on a methodology which considers employer and academic reputations.
In this article we'll explore the institutions in the top 100 of the table which have most improved their positions compared to last year's accounting and finance ranking. It should be noted that universities below 50 are ranked in bands (i.e. 51-100) and so we start our article by looking at universities which have moved up from 101-150 into the top 100. You can view the full interactive ranking table here.
Hitotsubashi University
The first of the top universities for accounting and finance to improve their position is Japan's Hitotsubashi University, a national university located in Tokyo focused on the social sciences.
Hitotsubashi describes the curriculum of its Faculty of Commerce and Management as "the applied social science of business and markets", as its programs provide you with theoretical knowledge in management, accounting, marketing and finance fields, providing you with the cosmopolitan outlook needed for leadership roles within Japan and beyond. 
RMIT University
Also moving into the top 100 for accounting and finance, RMIT University is Australia's largest university and it made big improvements in its scores for the various indicators used to compile the rankings.
RMIT's accounting programs are rigorous, developed with industry input and designed to prepare students for the workforce. Mostly taught at the innovative Swanston Academic Building, RMIT's Bachelor of Business (Accountancy) degree includes global mobility options to help you further stand out on the job market, such as study tours and student exchange programs.
University of Bristol
Also climbing to rank among the 100 top universities for accounting and finance this year is the UK's University of Bristol, with improved scores for employer and academic reputation. Its School of Economics, Finance and Management can trace its roots back to the very beginnings of the university itself and now teaches over 1,200 students at all levels. It fosters a dynamic and challenging educational environment from which you will graduate with a broad range of skills and knowledge.
University of Zurich
The final of the four institutions to have moved from 101-150 to 51-100 in this year's accounting and finance ranking is Switzerland's University of Zurich.
The university's Department of Banking and Finance (DBF) has a broad expertise in banking, corporate finance, financial economics and quantitative finance, with its master's degrees in banking and finance providing students with an in-depth insight into the world of banks and financial markets, benefiting from the university's location in the major financial center of Zurich.
The University of Melbourne
Moving onto universities which have made advances in the top 50, the University of Melbourne has climbed from joint 14th into the top 10 for accounting this year, sharing 10th place with fellow Australian institution The University of New South Wales (UNSW).
Melbourne's Department of Accounting includes a Center for Accounting and Industry Partnerships (CAIP) which is committed to building and maintaining lasting partnerships with the accounting and business community through research projects, guest lecturing, symposia and other activities.
University of Toronto
Based in Canada, the University of Toronto is also up four places this year to now be ranked joint 24th for accounting and finance. The university's Joseph L. Rotman School of Management offers a wide range of courses in business, finance and commerce at all study levels and boasts one of the most international communities of any leading business school (with almost half of students coming from outside Canada).
You can further internationalize your studies through global study tours, consulting projects, exchange programs and more. 
Università Commerciale Luigi Bocconi
Up from 33rd to joint 29th this year is Italy's Università Commerciale Luigi Bocconi, known simply as Bocconi University, having improved its employer reputation and H-index score.
Bocconi offers various courses taught in English in accounting, finance and related subjects, such as the MSc in Accounting, Financial Management and Control, which aims to develop solid technical knowledge and methodologies for accounting and finance careers, placing particular importance on financial communication processes, the design of modern management information systems, and the use of financial analysis models to sustain long-term strategies.
The Hong Kong Polytechnic University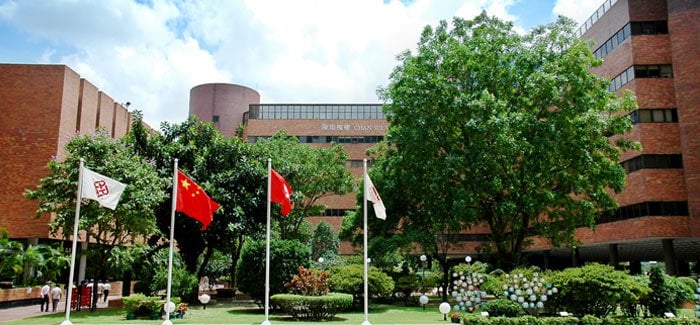 Next in our look at the most improved top universities for accounting and finance is The Hong Kong Polytechnic University, which moved up from 51-100 to now be ranked 47th, with improved scores for both employer and academic reputation.
The university's School of Accounting and Finance is the first of its kind in Hong Kong and offers programs which incorporate recent frontier research findings and professional competency, taught by an international, interdisciplinary faculty.
Tsinghua University
Up five positions in this year's accounting and finance ranking, Tsinghua University is now ranked joint 34th. The university's business school, Tsinghua University School of Economics and Management (SEM), has around 3,000 students and was the first institution in Mainland China to have its degrees accredited by AACSB and EQUIS.
As well as giving you a firm grasp of modern accounting, SEM's undergraduate major in accounting provides you with broad real-world general knowledge, Mandarin and English communication skills, and the abilities to innovate and scrutinize problems quantitatively.
Peking University
This year's most improved university in the top 50 of the accounting and finance ranking is another Chinese institution, Peking University, up six places to now rank joint 24th in the world. Peking has improved its scores in all four indicators and receives a very high score for employer reputation.
Accounting and finance programs are taught at its Guanghua School of Management, one of Asia's most prestigious and competitive business schools, which runs exchange programs with a total of 96 universities across the world in the US, Canada, Europe and elsewhere in Asia.
*For information about ranking categories, and answers to other frequently asked questions, click here.
--
This year's 10 (technically 11) top universities for accounting and finance are:
Top 10 Universities for Accounting & Finance in the World

Based on the QS World University Rankings by Subject 2018

Rank

Name of Institution

Location

1

2

US

 3

US

 4

5

UK

6

US

7

US

8

UK

9

US

=10

=10

Australia
Want more content like this? Register for free site membership to get regular updates and your own personal content feed.