For those of you who hold a deep admiration for historical artifacts, archaeology and centuries-old sites and ruins, a history degree might just be the option. Some of the best universities for history also embrace the most fascinating heritage and historical enigma.
If you're the sort of history enthusiast whose academic knowledge and inspiration relies heavily on your surroundings and tangible experiences, read on to delve into these fascinating facts about the top 10 universities for studying history, as ranked in the QS World University Rankings by Subject 2018.
 10. The University of Chicago's Nobel Prizes galore.
The University of Chicago holds its place at 10th in the history ranking this year. It was founded in 1890 with the aim of providing courses for academics of all backgrounds as well as equal opportunities to both the sexes.
Despite the university's fairly young existence, it has managed to accumulate a remarkable array of Nobel Prize winners – 89 in total, most of which are from the economics and physics department. One very notable laureate – Albert A. Michelson – was the institution's first of many, also holding the title of first American to win a Nobel Prize in any of the sciences. He became renowned for his ground-breaking innovations in measuring the speed of light and began a sequence of university faculty, scholars, students and alumni who have achieved the highest international honors in their fields.
 9. A Princeton University flag was once planted on the Moon.
 
Princeton University was founded in 1746 in Elizabeth, New Jersey before it was moved to Princeton in 1756. It ranks ninth among the best universities for history, and has the lowest tuition fees of all the Ivy League schools, with undergraduate fees of $47,140 per year in 2018.
There is no doubt that all the universities on this list claim an impressive history of noteworthy alumni, and Princeton is certainly no exception. For example, famed astronaut and Princeton graduate Charles "Pete" Conrad (from the class of 1953) became the third man to walk on the moon in November of 1969. He was also the first to carry a Princeton flag on its surface and plant it there – talk about alma mater pride!
 8. Columbia University's mysterious relocation of its missing sculpture.
Situated in the bustling city of New York, Columbia University is the next best institution for studying a history degree. It claims eighth place in this year's history ranking and is home to more than 32,000 students from the US and all over the world. It was founded in 1754 as King's College by royal charter of King George II of England, making it the oldest higher education institution in the state of New York, and the fifth oldest in the US.
Now on to our amazing historical fact: One day in 1946, when a gigantic sphere that was centrally located on campus suddenly and mysteriously went missing, many thought it had been destroyed. However, almost 60 years later in 2001, the spherical sundial mysteriously reappeared over 800 miles west of New York, in a field near Ann Arbor in Michigan. Little is known about the field's affiliation with the university (if any) and today, the eerily empty base remains on campus, engraved with the words Horam Expecta Veniet which is Latin for, Await this Hour, Time will come – spooky, right?
 7. Mahatma Gandhi, Malcolm X and Muhammad Ali visited the London School of Economics and Political Science (LSE).
The London School of Economics and Political Science (LSE) ranks seventh among the best universities for history this year. It was first opened in 1895, at the time only occupying three rooms in 9 John Adam Street. By October of that same year, 200 students were enrolled and in 1896, the school was relocated to larger sites at 10 Adelphi Terrace. It was open to both men and women right from the start, and even welcomed students from overseas.
Over the decades, LSE enjoyed the privilege of welcoming numerous prominent visitors to campus. In November of 1931, Mahatma Gandhi gave a speech to LSE students at the university's Old Theatre. Exactly 40 years later in October of 1971, in the very same lecture hall, boxing legend Muhammed Ali took to the stage to speak to an audience of LSE students about boxing, Black Power and politics. Six years prior to this in 18th February 1965, a crowded Old Theatre saw Malcolm X deliver an interesting speech, just days before his assassination.
 6. Yale University was the first US university to adopt a mascot – meet "Handsome Dan".
Having been in existence for the past 300 years, Yale University (ranked sixth for history in 2018) traces its roots to the 1640s when colonial clergymen served to establish a local institution for education to preserve the tradition of European liberal education in the New World. It officially became Yale College in 1718, named after Welsh merchant Elihu Yale, who had donated the proceedings of nine sold bundles of goods, as well as 417 books and a portrait of King George I.
Yale has seen quite the dynasty of cute bulldogs over the past century. A tradition that was started by a young gentleman from Victorian England who studied at the institution in the 1890s, the line of the Yale Bulldog now numbers 18 and boasts a history of original successors who closely accompanied deans, directors and coaches – one was even featured on the cover of a national magazine! Handsome indeed, Dan.
 5. Until the 1930s, there was no such thing as tuition fees at Stanford University.
Stanford University claims fifth place for history in the subject rankings and is one of the world's leading teaching and research institutions. It was established in 1885 by Governor and California senator Leland Stanford and his wife, in memory of their only child Leland Jr. who died of typhoid fever at the tender age of 15.
As a private institution today, Stanford is internationally renowned for its academic wealth and prestige. However, since it was founded on such sentimental grounds, private admission was never considered an option until the mid-1930s. The Stanford couple decided that because they could no longer do anything for their own child, "the children of California shall be our children."
 4. Rebellious students and underground steam tunnels at the University of California, Berkeley (UCB).
As the number one public university in the world, the University of California, Berkeley (UCB) is featured at fourth in the world rankings by subject for history this year. Compared to the other best universities for history in this list, UCB is fairly new, having been founded in 1868.
As the Freedom of Speech Movement first started in 1964 at UCB, so did a college campus prodigy that was first ignited by a fiery struggle for civil rights topped with an avid opposition to the Vietnam War. Inevitably, a protest broke out against one of the Chancellor's policies regarding the war and a comprehensive group of resentful students decided to chain his doors together. With no other way to escape, the desperate Chancellor used a series of interconnected underground steam tunnels, which were built in the early 1900s to generate power for the campus. But it does not stop here, oh no. After the chaotic protest, the exterior double doors of his office were exposed to further misuse by the students, altered so they were left with only one door knob instead of the usual two – and the doors remain in the exact same state today!
 3. Nerdy misbehavior at the University of Cambridge.
The University of Cambridge holds third place in the history ranking, which comes as no surprise. Boasting a plethora of fun historic facts, the university's past stretches all the way back to 1209 when it was founded by a group of troublesome scholars from Oxford (literally). It was granted a Royal Charter by King Henry II in 1231 and today remains the world's fourth-oldest university.
Mischief at Cambridge might sound a little farfetched, but believe you me, it is much closer to the truth than you might imagine. The Night Climbers of Cambridge is a notorious term mentioned by past and contemporary writers in their books and it refers to naughty Cambridge students in times gone by, who at the fall of night, would climb the city's old college walls and shamelessly get up to all sorts of mischievous doings. Back in the 1920s, the university was home to a secret club called the Alpine Society, which only opened its membership to students who had climbed over the gate of every Cambridge college while it was locked up after dark.
Well, well, Cambridge – whoever would have thought?
 2. The University of Oxford gave birth to Cambridge University…within controversial circumstances.
The University of Oxford claims second place in the history ranking and is of course well-renowned for its academic reputation and historical background. Situated in the historic city of Oxford and amidst its distinguished gothic architecture, the university holds no official date of foundation, however it has existed as grounds for some form of educational practice since as early as 1096. But it was the 12th century that saw the university grow as an official institution for education, particularly when in 1167, King Henry II banned English students from studying at the University of Paris – a decision that led to Oxford University's rising number of students and teaching staff.
Now onto our main fact: To put it quite simply, a very nasty conflict broke out between the students and the townspeople because of longstanding tensions and the infamous Town and Gown riots. Consequently, several students essentially fled the (then) town of Oxford altogether, to Cambridge where they exercised a rather powerful will to establish their own learning institution which came to be known as – yup, you guessed it – the University of Cambridge! A friendly rivalry between the two halves of Oxbridge continues to this day – and if you're trying to decide between the two, you can read a comparison here.
 1. Harvard University wasn't always big on gender equality.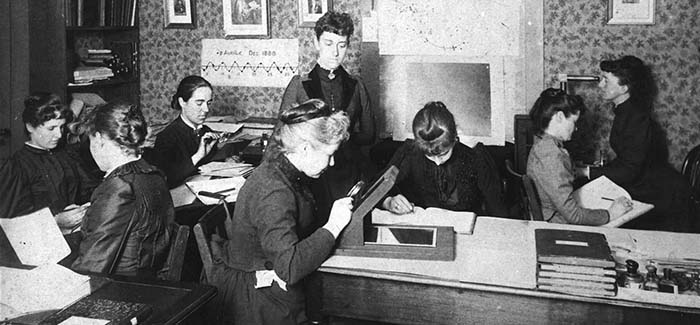 As one of the world's most prestigious universities, Harvard University continues to be number one among the best universities for history according to the QS World University Rankings by Subject 2018. Established in 1636, the institution naturally holds an intriguing history that will undoubtedly set the perfect scene for a thriving history academic.
Today, Harvard University has established its reputation as an avid advocate for gender equality and LGBTQ rights. However, things haven't always been this way. You would be rather surprised to know that in fact, women were not welcome on board the learning sphere until 1920 – just under some staggering 300 years since the institution's establishment!
Want more content like this? Register for free site membership to get regular updates and your own personal content feed.