…Or they sound like they did anyway!                                                 
Feats of biomedical engineering – ranging from bionic arms to gene therapy – are constantly pushing back the limits of healthcare, high-tech innovation and human potential. There's no predicting which exciting area of biomedical technology you'll be working in after university, but this list of five biomedical engineering gems could provide some inspiration!  
1. The robot surgeon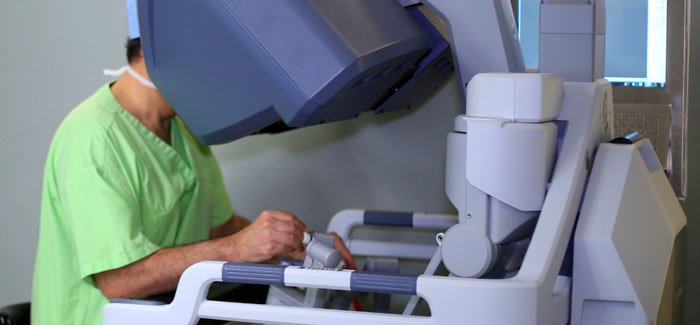 Robotics is well on the way to helping the world meet an ever-widening gap for skilled surgeons – a gap which, according to a recent Wired article, amounts to approximately 2.2 million doctors. In fact, according to a pioneer in the field, Shafi Ahmed, virtual reality is destined to transform healthcare and is already being used to train surgeons working in hospitals in developing countries.
Similarly, robot-assisted surgery has enabled surgeons to operate with more precision than ever before, resulting in a reduced recovery time and less blood loss, thanks to functions like 3D magnification and the use of robotic arms with more agile articulation.
When it comes to diagnosing the patient, artificial intelligence (AI) is breaking new ground. One example is the AI-based diagnosing app recently launched by UK-based startup Babylon, designed to check symptoms against past medical records to suggest a course of action.
2. Genome editing, or CRISPR-Cas9
Genomic research is still at an embryonic stage, though it has attracted funding from big names – including the Bill Gates & Melinda Gates Foundation, Google Ventures and agriculture giant DuPont. Laws on genome editing vary by country – being more lenient in countries such as China, India, Ireland and Japan – and some scientists have questioned the ethics of genome editing experiments and warned of its eugenics implications. Others, however, have emphasized its incredible potential and many possible applications, such as in the treatment of cancer, sickle cell disease or thalassemia.
3. Advanced prosthetics
Prosthetics has made significant leaps in technology over recent years; some of the bionic limbs available on the market today sound like utter science fiction. Steeper's BeBionic hand, for instance, can give its wearer the ability to crush a metal can or pick up an egg without breaking it. Meanwhile Touch Bionics' i-limb ultra is connected to a smartphone app that enables the user to customize their prosthetic hand to deal with a variety of tasks.  
4. The bionic contact lens
Not yet available on the market, the bionic contact lens is well on its way to transforming the way people live. Promised a bright future indeed, Google, Sony and Samsung are already working on making it a reality.  Overlaying images, information and notifications onto the real world, the smart contact lens could, for instance, send its wearer low blood glucose alerts if they are diabetic, or enable them to take pictures or record videos just by blinking!
5. EyeWriter
Image published online by EyeWriter
This low-cost biomedical technology was celebrated by Time Magazine as one of the Top 50 Inventions of 2010. The brainchild of LA graffiti artist, Tony "Tempt" Quan, who suffers from Lou Gehrig's disease, EyeWriter uses inexpensive cameras and sophisticated software to track eye movement, which it then translates onto a screen to help paralyzed patients to draw using only their eye movements!
Want more content like this? Register for free site membership to get regular updates and your own personal content feed.