/sites/default/files/guides/lead-bg-images/MastersinManagement.jpg
TOP
UNIVERSITIES
Course Guides
Masters in Management
A Masters in Management can be a useful next step for aspiring leaders, whether fresh graduates with an interest in pursuing management careers, or mid-career professionals looking to take on management responsibilities. Drawing on the disciplines of business, economics, psychology, sociology and strategy, Masters in Management degrees allow students to develop their understanding of business operations and organizational behavior from multiple perspectives. Ultimately, the goal is for students to graduate with a solid foundation in effective management practice in their chosen industry, with an eye towards an eventual leadership role.
Key Skills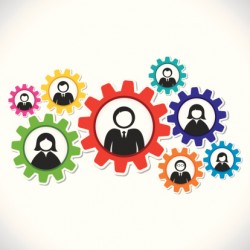 Common skills gained from a Masters in Management include:
Understanding of management practices, principles and industry
Strong foundation in the theoretical aspects of management
Knowledge and awareness of variety of business organizations
Critical thinking skills
Enhanced research skills – potentially allowing you to proceed to a PhD program
Strong analytical ability
Computational ability
Synthesis and evaluation ability
Problem-solving skills
Ability to trust one's own judgment
Project management skills
Team decision making skills
Strong ethics and logical ability
Strong oral and written communication skills, including preparation and delivery of professional reports and presentations
Self-appraisal and critical thinking skills
Ability to work autonomously
Management and leadership skills
Entrepreneurship skills
Ability to argue a case and negotiate
Ability to tactfully deal with sensitive information
Find out more about:
What to expect from a Masters in Management

Often abbreviated to MIM (short for Masters in Management) or MSM (Master of Science in Management), a Masters in Management can last one or two years depending on the country, institution and particular program. Many programs are also offered in distance learning, part-time or accelerated formats.
Typically the first part of the degree will be spent taking a set of required courses, covering subjects such as analysis in management, business culture, business strategy, entrepreneurship, foundations of management, introduction to accounting/economics, leadership and motivation, managerial economics, public relations, organizational behavior and research skills.
Students then choose from a set of more specialized courses to concentrate on their main area of interest. Possible specializations include accounting, corporate communications, economics, finance, human resources, information systems, international business, logistics, marketing management, operations management, statistics, strategic management and sustainability and social responsibility.
Masters in Management programs can sometimes be used as a precursor to an MBA, with some MBA programs even allowing Masters in Management graduates to skip the first year of the MBA. Some Masters in Management programs are specifically designed for senior professionals with managerial experience of over 10 years. These often resemble an Executive MBA (EMBA) program, focusing on fields such as business law, corporate crime, employee motivation, ethical decision-making, global business and workplace security.
Masters in Management degrees are usually taught through a combination of lectures, seminars and classes with an individual dissertation at the end of the course. Some institutions also provide guest speakers from the industry, company-sponsored projects and a Professional Development Program (PDP). Your institution may also be part of the CEMS Global Alliance in Management and Education network, a global alliance of leading business schools, multinationals and non-governmental organizations that, along with offering a master's degree in international management, offer international exchange programs, internships and business projects.
Entry requirements for a Masters in Management

While some programs are specialized from the start, the first half of most Masters in Management degrees is spent learning about management issues in all areas of business. As such, the entry requirements are often not subject-specific, with candidates being accepted from a wide range of disciplines, including business, economics, engineering, science and arts.
Most Masters in Management programs are designed for those with little or no work experience, with many students enrolling straight after completing an undergraduate degree (those with more than three years of work experience may be better suited to an MBA). Candidates may also have limited business knowledge but have strong communication and analytical abilities. Nonetheless, some programs ask for an up-to-date CV along with two references – academic and/or from an employer. Applicants may also be asked to attend an interview testing their theoretical knowledge, personal skills and general business knowledge.
Some programs also ask for students to write a personal statement or 'letter of motivation'. This will typically mean writing 500-600 words answering questions such as why you have selected the particular program, which parts of the course you find most interesting, what contributions you feel you can make to the program, how it will affect your career and how much research/reading you have already done in the field. It is also an opportunity to outline any relevant work experience, any international experience and details of extracurricular activities.
While formal study of quantitative subjects (such as accounting, finance and statistics) may not be required, applicants are expected to be prepared to engage in those topics. Often, an intensive, pre-sessional course a few weeks before the program start date will offered (with or without an additional fee), which is designed to introduce candidates to the key topics and skills required. Candidates may also be asked to provide recent results of an admissions test such as the GMAT, GRE, IELTS or TOEFL.
Find your perfect program at a QS World Grad School Tour event near you
Management topics
Choosing a specialization halfway (or two thirds, depending on the degree program) through your degree will allow you to explore your preferred management topics in more depth, all the while considering how you can use your knowledge in a management role. A specialization can also make it easier for you to integrate into a company in your chosen sector after graduation.
While you can choose many of the subjects below as a complete degree in their own right, when offered within a Masters in Management program, you can expect them to be taught from a management and leadership perspective:
Financial resources management
Focusing on the issues and challenges faced by managers, financial resources management addresses the concepts, topics, methodological approaches and tools relevant to the analysis of and implementation of financial management for an organization. You'll learn how to develop and implement financial strategies and policies, assess the operational implications of different strategies, and use case studies and other materials to develop a strong understanding of accounting and financial principles needed for the effective management of an organization.
Entrepreneurship management
Entrepreneurship is the process of planning and launching a new business venture, including the sourcing and organizing of resources and knowing when to take risks and reap associated rewards. Specializing in entrepreneurship management could involve studying the nature of entrepreneurship and its importance in society, exploring the entrepreneur as a person (including typical psychological and behavioral characteristics), learning about the management processes involved in launching a new business, and analyzing how entrepreneurship unfolds in a wide range of contexts.
Organizational behavior
The field of organizational behavior explores theories and functions of leadership and management in relation to an organization's workforce. You'll learn about contemporary issues facing leaders and managers and be able to critique different approaches and decisions. By analyzing case studies and theories, you'll develop your own approach to staff motivation and development. You'll also learn how to critically evaluate the characteristics of effective management, discuss and assess strengths and weaknesses of current approaches, and be ready to keep learning and developing as workplace cultures continue to evolve.
Strategic management
One of the most crucial fields for senior management professionals, strategic management and analysis involves learning about a wide range of issues and challenges faced by managers. You'll be introduced to long-term planning practices, and the concepts, topics, methodological approaches and tools relevant to the analysis of the strategic position of an organization. You'll use those techniques to evaluate and oversee the development and implementation of strategies and policies, with an awareness of operational implications.
International business management
As you'd expect, studying international business management involves focusing on businesses in the international context. You'll focus on how to manage business activities which involve cross-border transactions, and develop a broad international understanding of all management topics. You'll look at issues such as business ethics (societal impacts of business activities) and corporate governance (addressing issues from the perspective of both the shareholder and the stakeholder). You may also also learn about the challenges of managing culturally diverse teams, and perhaps have the opportunity to focus on specific cultures or regions.
Marketing management
As a marketing management specialist, you'll learn how to plan and implement marketing strategies, develop marketing objectives based on data about your target customers, and study concepts such as consumer behavior and the core elements of the marketing mix (product, promotions, price and place). You may also choose an international marketing specialization which focuses on marketing in a global perspective, looking at worldwide markets and marketing strategies, techniques and methods across a range of regional sectors.
Managerial economics
The study of managerial economics means learning to apply economic thinking to management. You'll learn how to make and analyze economic policy, and about economics as a theory of organization. You'll also learn how to deal with and coordinate economic agents within an organization, and how to strategically interact with your competition. You'll also look at uncertainty in the behavior of financial markets and learn about the foundations of economics, including microeconomic and macroeconomic theory.
Quantitative methods for business
An effective manager regularly uses quantitative methods for business as a way of analyzing business data. Here you'll learn how to use a range of quantitative methods and how to apply those to a range of business cases from a variety of contexts, and interpret the results. You'll learn how to use spreadsheets and other software to implement quantitative methods, and how to address business problems in a structured and efficient way. A similar specialization is 'Research Methods in Business', where you will learn how to use analytical and methodological tools for carrying out research projects in order to benefit your business.

Management careers
As you would expect, most students undertake a Masters in Management degree with the ultimate aim of taking on a management role in their chosen field. But while job titles may be similar, the variety of sectors and organization types is huge – pretty much every type of organization has scope for management careers. With that in mind, the following are some common jobs and sectors that you may be interested in as a Masters in Management graduate:
General manager
A general manager is a key member of the company hierarchy, responsible for overseeing operations. Depending on the size of the company and its structure, you'll either be in charge of a certain department or set of departments alongside other general managers, or oversee the entire organization. You'll need to ensure company targets are met on schedule, that your staff members are working effectively and efficiently, and be able to manage personnel and resources to further your organization's goals. You'll need to have excellent multi-tasking and interpersonal skills, along with the leadership acumen to be able to command a group of people. You'll need to keep abreast of contemporary management practices, knowledge of your industry and take decisions about resource allocation and company finances.

Management consultancy
Roles in management consultancy involve using business skills to provide objective advice, expertise and specialist skills to help an organization solve issues, create value, maximize growth and improve business performance. Management consultants typically work as part of a consultancy business which is employed by other companies, but they may also be self-employed. In this role you'll be using your knowledge and skills to provide advice on strategy, structure, management and operations, suggest recommendations for change and help with additional resources to implement solutions. You may also need to conduct ongoing analysis of the policies you implement to report on their effectiveness.

Academic management careers
For those who want to remain within academia, academic management careers provide scope for research in the theory of management, using case studies and other data to evaluate management strategies, techniques and methods. You'll also be at the forefront of management theory creation, using your knowledge and collaborating with other management academics and professionals to develop theories about contemporary management strategies. You could work within a university, business school, think tank, policy advisory group, and as well as pursuing research you may also be involved in teaching management courses.
View the top universities for master's in management degrees