Paul Dallyn is currently completing a Doctor of Engineering (EngD) program at the UK's Loughborough University.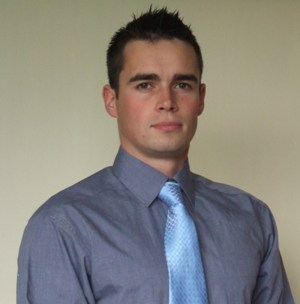 Having completed a Master of Engineering (MEng) at Oxford University in 2008, Paul says he was deterred from applying for a 'traditional' engineering PhD, as "the impact of the research can take a while to propagate through to industry."
However, while searching for general research assistant positions, he stumbled across a number of UK universities offering EngD programs. These are growing in popularity in the UK – and it's easy to see why. EngD candidates, generally referred to as 'research engineers' rather than students, complete four-year research projects of a level equivalent to a PhD – but with a much more vocational focus.
Paul successfully applied for a position on the EngD scheme at Loughborough University, UK, and is now in the midst of a research project focusing on civil engineering developments within the renewable energy sector. Specifically, he says, "the majority of my research is around current challenges with offshore wind turbine foundations, but I have also been involved in research to do with concentrated solar power plants."
Loughborough's EngD program is run by the university's Centre for Innovative and Collaborative Construction Engineering, which collaborates with industry partners to decide on research projects of immediate practical relevance. These are then assigned to successful applicants, who spend the majority (an estimated 70-80%) of their time working on the premises of the partner company.
Targeted training and support is also provided by the faculty, designed to strengthen candidates' competency in engineering business management, as well as developing specialist skills and knowledge.
An additional attraction may come from the fact that funding for the scheme is relatively high. Current EngD researchers at Loughborough receive a tax-free stipend amounting to UK£18,100 (US$29,190) per year.
After completing the four-year course, Paul hopes to continue further research in the renewable energy field, which he says is both interesting and offers reasonable job security. "There is considerable growth in this sector at present, with significant research budgets being provided by the majority of energy operators."