/sites/default/files/guides/lead-bg-images/LeisureandTourism.jpg
TOP
UNIVERSITIES
Course Guides
Leisure and Tourism Degrees
Careers in the leisure and tourism sectors are hugely varied – from managing a sports center or luxury hotel, to organizing adventure holidays or managing the logistics for a major exhibition. University courses in the field are equally diverse, allowing students to master the professional skills needed for success in leisure and tourism careers, as well as gaining specialized knowledge and, often, relevant practical experience.
One thing all leisure and tourism careers have in common is a focus on people, hospitality and customer service. To be successful in a leisure and tourism role, you'll generally need to be able to communicate effectively with all kinds of people, juggle multiple tasks and challenges, stay calm under pressure, think on your feet, and get a kick out of making sure others are having a good time. Sound like you? Read on to find out more about specializations and careers in this field.
Key Skills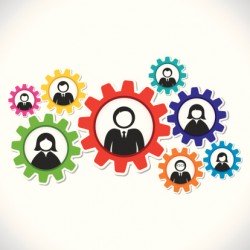 Common skills gained from a leisure and tourism degree include:
Professional communication, spoken and written
General IT skills
Self-management, including planning and meeting deadlines
Team work
Flexibility and use of initiative
Problem solving
Organization and forward planning
Specialist knowledge of particular industry/location/language
Find out more about:

What do leisure and tourism degrees cover?
Leisure and tourism degrees aim to equip students with an understanding of the scope of this global and growing sector. Some may focus on a particular set of career paths, while others will provide a more general education and training. Leisure and tourism topics covered commonly include hospitality management, travel and tourism management, leisure and tourism marketing, event management, tour operations, and attraction management.
You may choose to specialize in a particular aspect of the leisure and tourism industries, such as hotels, restaurants, attractions, events, tours or travel. You may also have the opportunity to explore issues such as the impact of tourism on local communities, economies and the environment; national tourism policies and initiatives; how leisure and tourism interact with heritage and culture; or issues relating to urban planning and redevelopment.
Alongside theoretical studies, many leisure and tourism degrees provide students with opportunities to gain hands-on experience and training, through the provision of work placements. It's also common to combine leisure and tourism with courses in a modern language, and perhaps with time spent studying or working internationally.

Entry requirements for leisure and tourism degrees
The entry requirements for courses in this area will vary depending on the course and institution to which you apply. For the most competitive programs, you'll need to combine strong academic grades with evidence of your strong interest in these subjects and related careers. At postgraduate level in particular, you may be invited for an admissions interview. As for all courses, those applying to study internationally may need to submit proof of proficiency in the language of tuition.
Course structure and assessment methods
A bachelor's degree in leisure and tourism lasts for three or four years, depending on the country; in some cases it's even possible to complete the program in two years through a 'fast-track' option. At master's level, studies will last one or two years. The course will typically be delivered through a combination of lectures, seminars, workshops and small-group tutorials, in which students have the opportunity to discuss course material more informally.
One distinguishing element of leisure and tourism degrees is the importance placed on opportunities to gain first-hand experience; this is recognized as hugely beneficial for graduates going on to pursue leisure and tourism careers. Thus, most courses will feature organized field trips, traineeships and/or work placements. Assessment methods usually include coursework, exams, presentations and work portfolios.
Explore more study options with our comprehensive course guides
Leisure and tourism topics
A wide range of leisure and tourism topics are available for those interested in this field of study. If you already have a specific career path in mind, you may choose a course which already has a specialized focus. Alternatively, you may start out following a broader curriculum, and gradually narrow down your field of interest. Among the areas you may be able to choose from are:
Travel and tourism management
If you wish to specialize in travel and tourism management, you will gain general knowledge about the travel and tourism industry, exploring the various types of organization operating in the sector, and the challenges for those at management level. You're likely to study courses relating to human resource management, travel and tourism policy and strategy, financial management, sales and marketing. You could focus on travel and tourism management in a particular world region, such as Europe, or in a particular interest sector, such as ecotourism or adventure travel.
Events management
The events management sector spans both the corporate and personal arenas of life, including exhibitions, sports events, festivals, product launches, family celebrations, company meetings, workshops, shows and more. If you specialize in this field, you'll cover topics such as budget management, logistics and operations, events marketing, bidding and organizational behavior. You may focus on a particular segment of the events industry; for example, you might specialize in organizing large-scale sports events, marketing for music festivals, or logistics management for corporate exhibitions.
Retail management
Another popular specialization, retail management prepares students for careers in the huge retail industry. You'll learn about all stages in the retail process, from product design, resourcing and logistics, through to merchandising, marketing and e-commerce. You'll gain knowledge relating to the financial aspects of retail businesses, as well as becoming skilled in the digital technologies that have transformed the sector. You'll become adept in analyzing customer behavior, exploring new markets and assessing competitors, understanding relevant legislation, and making strategic decisions for the development of the business.
Food and hospitality management
The field of food and hospitality management again includes plenty of scope for further specialization, including food science and nutrition, hotel and restaurant management, catering services, food hygiene, hospitality-focused finance and accounting, food production processes, front office services, and food and beverage operations. Courses in this field are also likely to touch on human resources management and customer service, preparing students to pursue careers in organizations including hotels and restaurants, catering services, bars and food manufacturers – all of which could range from international chains to independent businesses.
Countryside conservation
If you choose to specialize in the area of countryside conservation, you will explore contemporary environmental issues and conservation challenges, learning about various strategies and approaches to preserving rural areas. The course may cover elements of ecology, habitat management, agriculture, species conservation, global biodiversity, ecological surveying, estate management, planning and countryside law. You will develop the skills needed to pursue a career in this field, which may include working for wildlife trusts, local authorities and national parks.
Arts and cultural heritage
Specializing in arts and cultural heritage means learning about the various processes by which material artefacts are preserved, including townscapes and landscapes, historic buildings, antique and artistic objects, and archaeological sites. This is a highly interdisciplinary area, which should provide you with knowledge in fields such as archaeology, architecture, art history, conservation, cultural resource management, heritage management, museum studies and other related topics, such as development studies and environmental studies.
Leisure and tourism careers
The possible paths are as diverse as the leisure and tourism topics in which you could choose to specialize. Many are outside of the nine to five office-job norm, often meaning unusual working hours, significant seasonal variation, travel to different locations and a fair amount of pressure – but for those with a passion for creating events or settings in which others will find pleasure, this is all part of the thrill and satisfaction.
Careers in travel and tourism
Careers in travel and tourism could include working in a travel agency, forming part of an on-flight cabin crew, managing a hotel or resort, helping to market or promote a destination or holiday provider, or organizing guided tours and activities. This is a diverse and exciting sector to be a part of and you're unlikely to suffer from boredom! Note that whatever your position, communicating effectively with a range of different people, both customers and colleagues, will be central. Fluency in at least two languages is a definite asset here, in addition to a natural flair for customer service, and excellent organizational skills.
Careers in event management
A career in event management means spending your time organizing and/or promoting events of some kind; this could include product launches, fundraising events, corporate meetings, personal gatherings (such as weddings) and "mega-events" such as the Olympic Games. This is a highly competitive sector, and to be a successful events manager you need to have knowledge in marketing, financial reporting, project planning, event bidding, consumer behavior and, of course, customer service. A good knowledge of the specific industry for which you're running events would also be asset.
Careers in hospitality management
There are plenty of career options in hospitality management – from managing a luxury hotel to developing marketing campaigns for a chain of restaurants, or helping to open a new bar or entertainment venue. You're likely to have already developed a more specialized focus during the course of your studies, but whichever path you follow, you'll need to have a flair for identifying, understanding and responding to your customers, and an ability to adapt quickly to changing circumstances. Definitely a sector for those with cool heads!
Careers in leisure centers
There are various career opportunities within leisure centers, also known as sports centers, fitness centers or health centers. Graduates of sports science degrees may find roles here as fitness instructors or personal trainers, while those who've studied leisure and tourism degrees are more likely to take on roles in the management and marketing sides of the organization. Again, excellent communication and organizational skills are essential, alongside a passion for promoting healthier lifestyles and helping to widen access to sports and leisure facilities.
Careers in sports
If you're passionate about sports, you'll be happy to hear that there are a variety of leisure and tourism careers available in this sector. You could take on a role in marketing for sports product manufacturers, work as the PR representative for a well-known sports team or celebrity, or help to organize local, national and international sports events. There's scope here to exercise a range of different aspects of the knowledge and skills gained from your degree, from financial reporting to brand management.
Careers in extreme sports
Are you an adventurous person? Maybe you want a job which gives you an adrenaline rush, or at least brings you in close proximity to others pushing the boundaries? If that's the case, you could consider a career in the extreme sports sector. This field is enjoying ever more interest and popularity, with more people keen to experience high-octane activities such as skydiving, surfing, snowboarding, rock climbing, wakeboarding, waterskiing, parachuting, rally driving and mountain biking. Again, you could work in the marketing, logistics or management side, or take on a more hands-on role as an activity leader or instructor.
Careers in all of these industries are competitive, and gaining practical work experience during your studies is likely to be asset when you come to apply for positions. Having relevant experience, references and contacts can be just as important as good academic grades when searching for positions.