Open days are a great way to gather information about the university, see the campus and accommodation and meet current students and staff. Virtual open weeks aim to offer all this and more. You will have the advantage of having a wealth of information to hand and you will therefore be able to ask even more specific questions.
You can access universities' open days from anywhere in the world, so you have the added benefit of being able to attend as many open day events as you wish, which will give you broader knowledge about your university options. 
This is especially useful if you're looking to study abroad, as you will get all of the benefits of a traditional open day, without having to travel thousands of miles. 
What can you expect from a virtual open week?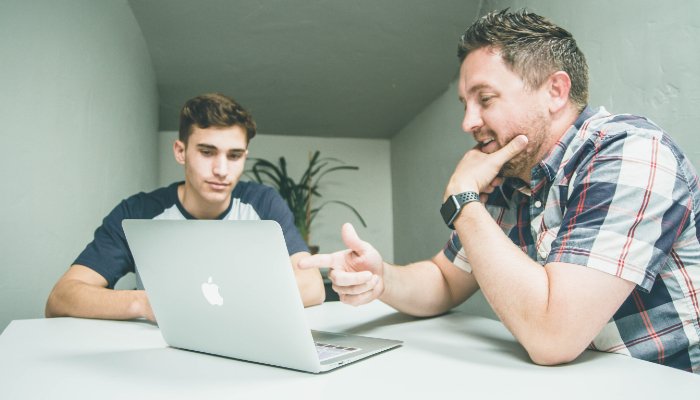 An alternative to on-campus open days, a virtual open week will give students information on university life, with campus tours, subject talks and subject information sessions, across a weeklong period. There may be days focused to different faculty departments, where you can receive subject-specific information, but this will depend on the university.
Although you might not be able to get a feel for the university and campus, a virtual open day or week is a great opportunity to gather information about the universities.
You can expect:
Tours of the campus and city: Complete a virtual tour of the university and its surroundings, including inside buildings and accommodation.
Student support sessions: Talk to current students one-to-one about their course and life at the university using live chat tools.
Subject specific talks and webinars: Academics will talk about your subject, the course content and assessment method in a live webinar and will offer you the chance to ask your own questions.
Your questions answered: Ask questions about finance, work experience opportunities and career progression.
Resource sharing: Some universities will share downloadable resources which you can keep. Students can read this content at a later date.
7 tips on making the most of your virtual open day
1. Make a list of virtual open days you'd like to attend
Write a list of the university open days you'd be interested in attending. Online open weeks give you the opportunity to explore as many universities as you wish, all from the comfort of your sofa.
Without the restriction of travel, you might want to look round universities you might've not otherwise considered, such as universities overseas.
UCAS has a list of UK universities offering virtual open days.
2. Register in advance
Most events will require you to sign up in advance, so that the university is aware of how many people they can expect and so that they can't send you any preparatory emails including links and information about the day. 
3. Know which departments you want to visit
Make sure you've had a look at the courses available at each university and have looked up the course specifications and course content. This will put you in a more informed position to ask the right questions and learn more about your chosen course.
The university's open day agenda will let you know if there is a specific day for your faculty or department. Make sure you make a note to attend the open day on this day. 
4. Prepare some questions to ask
During the virtual open day, you will be able to talk to both current students and lecturers. Take advantage of this and do your research before the open day.
Come up with a few questions that you can't find the answer to on the website.  Don't worry if you ask something that is answered on the university's website – the representative will point you in the right direction to find the information.
If you're confused about the sorts of questions you should be asking here are just a few…
About university life:
What part-time job opportunities are there at university?
What societies are available at university and which are the most popular ones?
Is a place in halls guaranteed?
Can you bring a car?
Do most students stay on campus over the weekend?
About the course:
How many students will be on the course?
Is there an opportunity for a placement? If so, will the university help organize this?
What does the course cover?
What assessment methods are used?
Lots of universities offer this subject, so why should I choose your course over another university?
What academic support is available?
5. Understand how to access the virtual open day materials
If you've pre-registered for the event, universities will usually send you an email before the open day, informing you which online platforms they will be using and how you can access these. 
Some universities may host their open day on platforms you haven't used before, so read the material the university sends out beforehand about this. For example, Cornell University designed a virtual resource fair, where students could visit virtual booths and talk to real representatives.
6. Go on a virtual tour
Virtual tours are 3D tours of the university, which allow students to explore the campus or city from home. The virtual tours can even sometimes show spaces that aren't available in an in-person campus tour. They are also usually available all day, meaning that you aren't restricted to a particular time. 
While this doesn't completely compare to an in-person tour, you can build a good picture of what the university will look like using the virtual tour tool. Make sure you check out which buildings are relevant to your course. 
7. Don't fixate on how the coronavirus might impact your studies
Although Covid-19 may impact the first few months of your degree, it's important to remember that your degree is a minimum of three years. For the majority of this time, you will be studying in-person at the university.
Virtually look around the university and its surrounding area carefully, even if you might be studying online until 2021. The coronavirus pandemic won't last forever, and you don't want to find yourself at a university you don't particularly like because you didn't look around properly.