Looking to study for a business, economics, marketing or accounting degree? You're not alone! But did you know about these 10 celebrities who also studied for a business degree? Read on to find out more, and if you're looking to follow in their footsteps and head to business school to study a master's degree in business analytics, management, marketing or finance, you can check out the newly released QS World University Rankings: Business Masters Rankings 2021 here.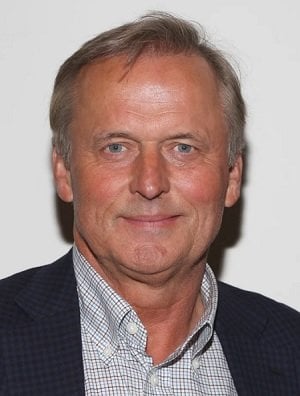 Best known for his hugely successful thriller novels, John Grisham was born in Jonesboro, Arkansas in the US. He worked several jobs before attending university, spending time working in a nursery, as a plumber, and with a highway asphalt company. When a fight broke out on one of the highways, Grisham narrowly avoided being shot, and while hitchhiking home decided to go to college and get a business degree. 
Grisham moved around a lot during his education, and attended three different colleges before completing his studies. He eventually graduated from Mississippi State University with an accounting degree. After this, Grisham went on to practise law for 10 years, before his writing career took off with the success of his second book, 'The Firm.'
2. Wanda Sykes, Hampton University
Raised in Washington, D.C., Wanda Sykes's mother worked as a banker and her father at the Pentagon. After completing high school, Sykes went on to attend Hampton University in Virginia, from which she graduated with a marketing degree. After graduation she worked for a time for the National Security Agency, as a contracting specialist.
While in this role, Sykes began performing stand-up comedy in Washington, D.C. In 1992, she moved to New York City, where she started work at a publishing house. Sykes shot to fame when she opened for fellow stand-up comedian Chris Rock. Shortly afterward, she joined the writing team on the Chris Rock Show, and became a frequent guest star. She has gone on to star in several popular American big screen and small screen releases and was once ranked by Entertainment Weekly as one of the 25 funniest people in America.
Our next unexpected celebrity business school attendee is none other than British comedian Eddie Izzard. Born in Aden in modern-day Yemen, Izzard's father was an accountant, who worked for British Petroleum. Shortly after his family moved to Northern Ireland, his mother tragically passed away and Izzard was sent off to boarding school.
Izzard's first foray into comedy was during his time at the University of Sheffield, which is ranked 92nd for management in the QS Masters in Management Rankings 2021, where he was studying for an accountancy degree. After he became friends with Rob Ballard, Izzard soon left university, before completing his degree, as the pair started to gain fame on the comedy circuit.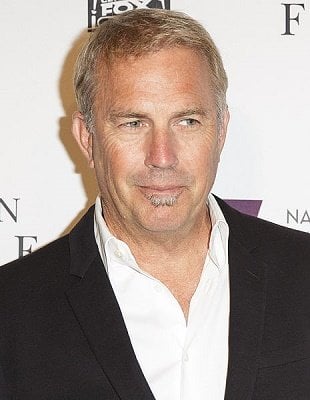 An Oscar, Emmy and Golden Globe winner, Kevin Costner is most famous for his on-screen roles in The Bodyguard, JFK and Man of Steel, as well as stints as a director, producer and musician. It might seem surprising, then, that he is also a holder of a BA in marketing and finance from California State University!
Growing up in California, Costner was interested in more artistic pursuits, and did not always excel at the more academic side of school life. So it seems fitting that during the last year of business school Costner rediscovered his artistic leanings, and began taking acting classes. In the wake of a surprise meeting with famous actor Richard Burton on a plane journey, Costner decided to pursue acting as a career – and the rest is history.
Credited as one of the most influential frontmen ever, Mick Jagger is a rock icon who rose to fame in the 1960s with rock and roll band the Rolling Stones. Jagger met fellow Rolling Stone Keith Richards in their hometown of Dartford in Kent, England, and the pair moved to London after completing high school.
While Richards intended to begin a band, Jagger decided to continue his education. He enrolled at the London School of Economics and Political Science (LSE), which is ranked 13th in the QS Masters in Management Rankings 2021, and has stated that he intended to enter the political sphere – a career which he has since compared to the life of a rock star. However, before long, Jagger joined forces with Richards in the musical world. Though he didn't complete his degree, it seems a small sacrifice was necessary to create one of the most successful rock and roll bands of all time.
Born and raised in Melbourne, Australia, Cate Blanchett is a multi-award winning actress known for her roles in Elizabeth, The Curious Case of Benjamin Button and The Lord of the Rings trilogy. Though she became interested in acting during her college years, Blanchett went on to study a joint fine arts and economics degree at the University of Melbourne, which was ranked 15th in the new QS Masters in Business Analytics Rankings 2020.
On completion of her degree, Blanchett soon left Australia to travel the world. After several extra roles in films and a number of stage roles – notably appearing alongside fellow Australian Geoffrey Rush in Oleanna – Blanchett landed her first major big screen role in the 1997 film Paradise Road.
The daughter of US president Donald Trump, the next celebrity on our list of business school attendees is perhaps the least surprising. Born in New York City in 1981, Ivanka Trump attended Georgetown University for two years, before transferring to the Wharton School at the University of Pennsylvania. She graduated with an economics degree in 2004.
Though she is now a key figure in the family business and US government, Trump has previously worked as a runway model for high-profile labels such as Versace and Thierry Mugler. She has made many television appearances, many of which reflect on her experiences growing up in the Trump dynasty. Trump is also the author of The Trump Card: Playing to Win in Work and Life.
8. Lionel Richie, Tuskagee University 
A pop music icon, Lionel Richie is one of the biggest-selling recording artists of all time.  A key figure from the Motown era, he signed to Motown Records as part of The Commodores in the 1960s. Around 20 years later, Richie decided to go solo, and has since sold more than 100 million records.
After growing up in Tuskagee, Alabama, where The Commodores were formed, Richie attended Tuskagee University on a tennis scholarship, where he studied for an economics degree. A devout Christian, Richie also considered studying theology and becoming a priest. However, he later decided that this wasn't for him, and resolved to pursue a music career.
9. Ray Romano, Queens College
Born in Queens in New York, Ray Romano is an actor and stand-up comedian. Romano has explained that his is of 'seven-eighths Italian and one-eighth French' descent, and his comedy frequently plays on his experiences growing up in the Italian-American community in New York. This is perhaps most apparent in the hit show Everybody Loves Raymond, in which Romano lives across the road from his domineering parents.
After graduating from high school, Romano went on to pursue a business degree at Queens College in Flushing, New York, where he studied accounting. However, he became disillusioned with the course. Earning only 15 credits at the end of three years' study, Romano decided to quit his degree and enter show business.
Benicio Del Toro is a Puerto Rican actor, producer and director, who is known for his role in Traffic, for which he won a BAFTA, an Oscar, a Golden Globe and a Screen Actors Guild Award – quite a good bag for a single film!
It might seem surprising then that Del Toro also attended business school! After being born to a family of lawyers in San Juan, Puerto Rico, Del Toro moved to Pennsylvania at age 12, where he attended high school. He went on to attend the University of California, San Diego, which was ranked 26th in the Masters in Business Analytics Rankings 2021 for its Master of Science in Business Analytics degree. Del Toro's career may well have taken a much different path, had he not attended the extra-curricular drama course that persuaded him to drop out of college early, and seek stardom in Los Angeles. 
This blog post was originally published in May 2015. It was last updated in September 2020.
Want more content like this? Register for free site membership to get regular updates and your own personal content feed.