Sociology is a social science which helps to make sense of the way society works. Those who study sociology will become adept in understanding and analyzing sociological issues and devising potential solutions and improvements, perhaps by addressing social inequalities relating to factors such as class, gender, race and poverty.
Sociologists look at the far reaches of human society both past and present, gaining insight into how societies develop and organize themselves. Topics covered on a sociology degree can be incredibly wide-ranging depending on your interests. Sociology students will learn about the social causes and consequences of common human experiences and issues. This knowledge can then be used across multiple sectors, from politics to social welfare.
So, what can you do with a sociology degree?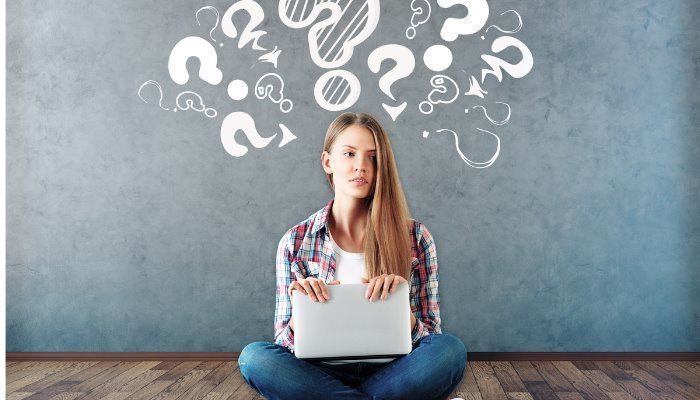 Thanks to the far-reaching nature of sociology, students can often choose the direction their degree program takes, particularly if it's possible to specialize in a particular field of interest after the first year of study.
The specializations you take during your sociology degree will not only help you focus on a particular area but could also help make you more employable within specialized fields. Sociology careers in rehabilitation, for instance, may be easier to pursue with a specialization in crime and punishment.
Read on for insights into a range of different careers in sociology, with information on what to expect in each sector.
Sociology careers in the community and youth work
Community and youth development are common yet incredibly important fields in which to pursue sociology careers. The focus here lies with social welfare amongst young and vulnerable people as well as the wider community, on both a local and a national scale. Often these roles have close involvement with social politics, particularly regarding social care, education, community involvement, poverty, rehabilitation and healthcare.
Studying sociology will help develop the broad knowledge needed to work in community development, including awareness of how laws and regulations affect society and strong interpersonal skills. Common roles in community and youth work include community officer, social worker, carer, youth worker, equality and diversity officer and sports development officer.
Sociology careers in counselling and therapy
If you'd like to work within your community in a more intimate capacity, studying sociology could provide a way into counselling and therapy careers. While a psychology degree is a more typical route into professional psychology careers, counsellors and therapists can come from numerous backgrounds. The main attributes required are strong interpersonal, communication and critical thinking skills and an ability to empathize without judgment.
Counselling and therapy roles mean working closely with a diverse range of people – individuals, couples and/or groups – helping them to talk through and overcome an array of problems. It is also worth noting that a professional qualification may be needed to develop further in this industry, and an additional medical qualification should be considered for anyone who wants to pursue a career in mental health.
Sociology careers in education
For careers in primary and secondary education, a sociology degree could provide you with relevant knowledge of education in society, as well as the child development process, and even the laws of the playground. Although a background in sociology provides a solid foundation for careers in education, a professional teaching qualification is also often required, usually taking one year to complete.
For careers in higher education, postgraduate qualifications are often a prerequisite – you'll typically need at least a master's degree, and often a PhD. At this level you'll likely be working within your own specialization in a teaching and/or research capacity. Job roles include lecturer, tutor and researcher; many of those working in academia combine several of these functions, while focusing on writing papers for publication in journals.
Sociology careers in public service
Careers in public service often focus on similar issues to those addressed in community development roles. Potential public service jobs for sociology graduates include roles in social and welfare services, public health services, the voluntary sector, criminal justice, probation and prison services, rehabilitation and housing services.
Social researchers are also needed to track societal developments across the public service sector. Employers often look for analytical and critical thinking skills, cross-cultural understanding, ability to collate and present complex information, awareness of current laws and regulations in the sector and solid interpersonal skills.
Other careers with a sociology degree
Careers in business
Combining a background in sociology with a career in business opens up a huge range of potential career paths and sectors. Business careers span every industry, incorporating roles in marketing, statistics, research, public relations (PR), recruitment, human resources (HR) and more. Those who study sociology are likely to have the strong analytical skills needed to make it in the business world, as well as the critical thinking skills needed to make connections and find solutions to business issues.
Careers in marketing
A knowledge of the complexity of human societies and behavior is extremely helpful for pursuing careers in marketing. Marketers focus on targeting messages to different sections of society, identifying the needs of different demographics and acting accordingly. An understanding of how to categorize and analyze different subsections within society will help with the creation and targeting of marketing campaigns, with the statistical and analytical skills gained during a sociology degree providing an excellent background for effective work in this field.
Careers in politics, activism and the charity sector
Sociologists' knowledge of society, patterns of social relationships and the culture of everyday life is important in order to question the status quo in society, in matters such as race, class and gender equality. If you want to use the skills and knowledge gained during your degree to make society better, you could consider careers within the charity sector, local and national politics, or by becoming a political activist.
Entry-level roles in professional politics may require a relevant postgraduate degree. But many roles are available to bachelor's graduates who can demonstrate their passion for the sector alongside skills in conducting research and analyzing complex data, awareness of current affairs and the ability to argue, reason and persuade.
---
"What Can You Do With a Sociology Degree?" is part of our "What Can You Do With…" series. We have also covered art, biology, business, communications, computer science, English, engineering, fashion, history, geography, law, marketing, mathematics, performing arts, philosophy, politics, psychology, chemistry, economics and physics.
This article was originally published in March 2015. It was most recently updated in November 2019.
Want more content like this? Register for free site membership to get regular updates and your own personal content feed.